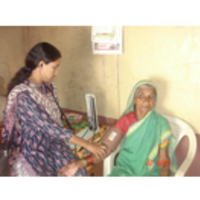 Institute for Integrated Rural Development
managed by J. Daniel
About us
The vision of IIRD is that social and economic justice prevails among communities in Marathwada region of central India in a sustainable manner with due conservation of the environment. With this vision, IIRD along with the rural communities is on a path to explore livelihood alternatives that are inclusive of the poor and the marginalized. This path has led so far to the spread of organic farming, development of intermediate technologies, alternative marketing channels, community owned collectives, rural enterprises that add value to organic farming, women farmers led biodiversity conservation efforts, community based care of the elderly destitute and the marginalized, and improved livelihoods of the small and marginal farmers. IIRD will continue this path with the communities and even more so in areas such as Marathwada that face critical environmental and social challenges. IIRD will also share the experiences and promote such development interventions in other parts of the country by working in partnership with other development organizations and lobbying for conducive policy changes. In the rural villages of Aurangabad district, the strategy adopted by IIRD is an interactive and participative learning one that is based on the PEACE philosophy - People Education and Action for Community Empowerment. This strategy involves facilitating collective learning and knowledge sharing among rural women to undertake ecological restoration, non-formal training, and other development interventions with the inclusion of the marginalized poor. This philosophy has been influenced by the thoughts of the British economist and philosopher famous for "Small is Beautiful" and the work of Paulo Freire - "Pedagogy of the Oppressed." IIRD has always believed that most solutions to poverty rests with the poor themselves and they can lift themselves out of poverty on finding the right knowledge, skills, and motivation. In the case of health, IIRD believes that barefoot doctors or Village Health Workers will be more effective in diagnosis, prevention, and treatment of illnesses prevalent in the village.

IIRD was awarded the Sustainable Agriculture and Rural Development (SARD) award for its contribution to sustainable agriculture and rural development presented in Philippines. More recently, IIRD was also awarded the Krishi Bushan award by the Government of Maharashtra for its commendable work in promotion of organic farming among small and marginal farmers.
Latest project news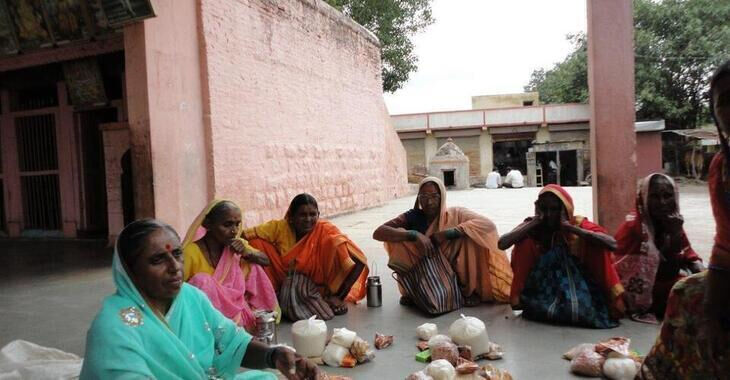 I triggered a payout for these needs:
The donations will contribute towards purchase of basic items required for the elderly grannies. This donation, along with other donations, would help bring home essential groceries for at least a 100 destitute elderly women.
A donation amount of €86.00 was requested for the following needs:
Basic Grocery Items for Elderly Destitute Persons €58.00Medical consultations €20.00Basic grocery items for elderly destitute persons €8.00
continue reading
Contact
Kanchan Nagar, Nakshatrawadi
431002
Aurangabad
India


J. Daniel
New message
Visit our website