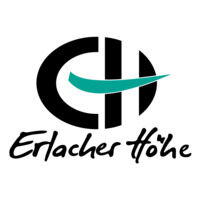 Erlacher Höhe
managed by Andrea Beckmann
About us
Helping people in social plight has been the task of the Erlacher Höhe since 1891. We support people in need of housing, unemployment and poverty, through our 70 facilities and services. We reach out to people in need of care and people who are restricted in their participation. We are also active in youth welfare. Every working day, we reach more than 1600 people at 16 locations in seven counties in Baden-Württemberg. These people benefit from our services in counselling, consultation, low income grocery and furniture markets, as well as inpatient and outpatient services. The headquarters of our facility network is located in Großerlach-Erlach in the Rems-Murr county. Together with our sister institution Dornahof in Altshausen, we form the Diakonieverbund DORNAHOF & ERLACHER HÖHE e. V. We are a member of the Diakonisches Werk Württemberg and therefore belong to the Diakonie Germany.
Latest project news
Wir haben 1.155,85 € Spendengelder erhalten
Mit der Unterstützung unserer Spender:innen werden wir nun an drei Standorten im Rems-Murr-Kreis Defibrillatoren anbringen. In der Hoffnung, dass die Defis nicht zum Einsatz kommen müssen, aber in der Gewissheit im Notfall diesen wichtigen Lebensretter in der Nähe zu haben, danken wir allen Unterstützer:innen von Herzen!
continue reading
Contact
Erlach 5
71577
Großerlach-Erlach
Germany


Andrea Beckmann
New message
Visit our website