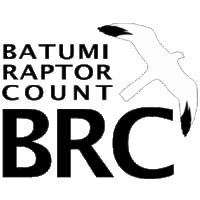 Batumi Raptor Count
managed by Jasper W.
About us
Batumi Raptor Count (BRC) is a nature conservation NGO that works to monitor and conserve the 1.000.000+ birds of prey that migrate every autumn through the Batumi Bottleneck. A young and forward thinking organisation, BRC has been operating from the Black Sea City of Batumi, in the Republic of Georgia, ever since 2008 when it has organised the first raptor-migration count for the region covering the full autumn season. Although originally created as a monitoring organisation, after realising the scale of the hunting pressures that migratory birds face in the region, BRC's mission has now expanded to that of a conservation and monitoring NGO.

BRC takes a novel approach to the conservation concerns of the region and strives to work with, rather than against, hunters in order to achieve mutually beneficial goals. As part of this work we are promoting local home-stays where visitors can watch the spectacle of more than 50,000 raptors migrating in a day while directly contributing to the local economy, and therefore, local appreciation of the raptors.
Latest project news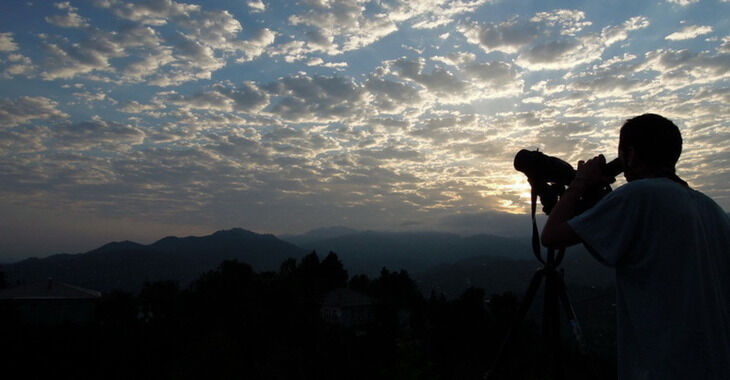 I triggered a payout for these needs:
The money is used to bring our observers into the field and do some raptor monitoring. With the remainer of 2 EUR we'll finish our donation campaign on this platform. Follow us on our website www.batumiraptorcount.org and on facebook for further projects. The BRC will also monitor raptors in autumn 2016 and the following years! Other projects are also expected about monitoring of illegal shooting activities in the region of Batumi in Georgia at the Black Sea coast. We also created a foundation that helps us to allocate international donations. In order to facilitate international donations to Batumi Raptor Count a charitable foundation has been registered in the Netherlands, called the BRC Foundation or in Dutch the 'Stichting Batumi Roofvogel Club'. The primarily goal of this foundation is to raise funds for the annual raptor migration monitoring, research and conservation activities of Batumi Raptor Count. Moreover, the foundation is able to solicit additional funds for other projects that benefit the conservation of migrating birds along the eastern Black Sea migration flyway, either in Georgia or neighboring countries.

A donation amount of €2.00 was requested for the following needs:
Get our observers in the field! €2.00
continue reading
Contact
5A. Melashvili street
Batumi
Georgia


Jasper W.
New message
Visit our website