Alekii Self Help Group
managed by D. Jackson
About us
Alekii was started in 2009 and is community project registered with the Kenya government through the ministry of Social Services as a community Self Help Group. The school was started under the Alekii group to offer basic education to the orphans and vulnerable (needy children) who could not afford the costs of education in other schools and is yet to attain it's fully fledged registered charitable children's institution. Most of the children are orphans who lost their parents due to HIV/AIDs and Malaria, both of which are rampant in the Suba District, where we operate. It is a part of the community development project, working closely with other groups from the community. Alekii hopes to provide education for anyone who wants to learn and help change the world, whether locally or on a larger level.

Alekii is a kindergarten project with incorporated orphan programme and community development visions in Rusinga Island, Kenya. We basically provide early childhood education with a focus on satisfaction of basic needs. We provide shelter, social, and educational care and work on a creation of identity awareness through cultural exchange. We plan in future to deal with water, sanitation, solar, sustainable energy, non formal adult education and for disabled/challenged children, and library, though currently our resources are very small.

Currently, we have 4 teachers, one cook and one Secretary volunteering their time to help the children, though they receive no pay. We also have temporary visitors and volunteers who contribute their time and effort in order to support the children.

As at now, we have 150 children but the number is increasing each week i.e 90 boys and 60 girls. They are of ages 5-11. Due to lack of boarding facility attributed to lack of funds, our children don't sleep in school but we attach them to some care givers/guardians where we visit them and check on their social status.

The school's goal is not simple, for we strive to better the lives of the children in any and every way possible. Many of the children lack even basic resources and we hope that through your assistance, we can improve the lives of the children greatly.
Latest project news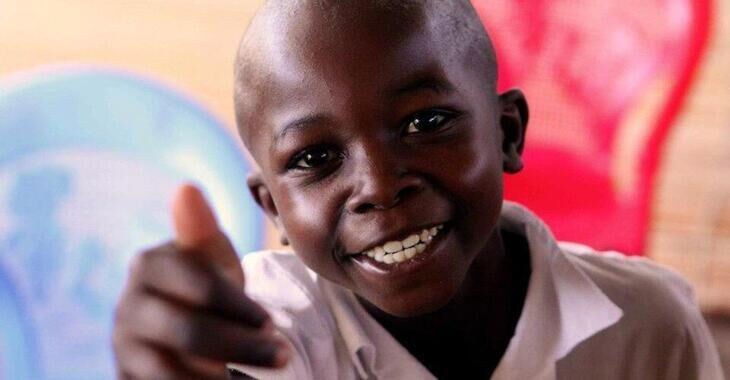 Donations that cannot be used for the project
Dear donors,
when managers of a project haven't requested a payout over the course of a longer period, the German law and our terms of use provide that we (gut.org gemeinnützige AG, operator of betterplace.org) use the money for our tax-deductible purposes. The same applies to the cancellation of a project, where the manager of the project is unable to realize it.

Therefore we will use these donations for the following purposes:
https://www.betterplace.org/c/help/when-donations-cannot-be-spent-for-the-project/

Thanks for your support,
the betterplace.org-team
continue reading