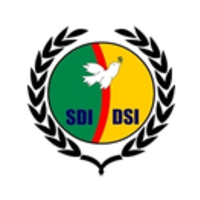 SOCIAL DEVELOPMENT INTERNATIONAL
managed by Social Development I.
About us
Social Development International (SDI) was founded in December 2005 and established in October 2006. We are a small yet highly motivated passionate International local based not for profit, non governmental, charity organisation that provides education, health, advocacy and charity for the poor and underprivileged people and communities.
SDI is a volunteer driven Organisation based in Cameroon. It aims to improve opportunities for, children, women and youths in risky, and vulnerable situations through better education/training, health, advocacy, charity, participatory development and good governance.
Our work is based on a collective commitment to support the principles of the United Nations Global Compact, Earth Charter International, United Nations Economic and social Council and other partners to fulfill the Millennium Development Goals. We therefore have an integrated approach to sustainable community development.
This means that our projects not only aim to lift people and community out of poverty but also to:
• promote education and reduce illiteracy;
• build the capacity of the underprivileged to fight the threat of poverty through the provision of Micro-Finance, micro Entrepreneurship and Vocational Training;
• fight the spread of diseases by educating and sensitizing communities and policy makers on health issues and challenges such as neglected tropical disease;
• promote citizen led monitoring and advocacy ensuring basic needs are provided;
• help eradicate trafficking and smuggling in person and child labour and;
• Advance participatory governance and development, human rights and;
• Bio diversity and Bio mass energy and sustainable environmental policies etc.

You can support SDI's projects in Cameroon, West Africa by volunteering, partnering your organisation with us or donating towards one of our projects.

SDI IS MEMBER OF:
 United Nations Economic and Social Council with Special Consultative Status -USA ;
 United Nations Volunteers - Germany;
 Coalition International Criminal Court -USA and Netherlands;
 United Nations Global Compact – USA (In Progress);
 Global Giving Community- USA;
 Omprakash Community – USA;
 StopTB Partnership/ WHO – Switzerland,
 World Federalist Movement-Institute of Global Policy – USA (In Progress);
 Global Natural Fibre Forum/Africa Natural Fibre Forum – India and Tanzania; etc

As an international local based charity organization, we support poor, risky, vulnerable and underprivileged Children, women, refugess, and forgotten communities with education, health, advocacy, and charity. We work with local groups and individuals that are out of the scope of main humanitarian aid and support communities that otherwise would get little or no support. The community members of our partner groups work with us to establish their most urgent needs. They are agent of change that strives for quality of wellbeing, independence and stability; we simple support their quest for a brighter future by providing education, training, health, advocacy and charity.

Our strategic goals on basic education, community health, citizen led monitoring and advocacy, agriculture and rural entrepreneurship, Water supply and sanitation, welfare/poverty relief, and Community development, with the long term objective of self –reliance, are the focus of our work with our partner organisations.
We provide ourselves for being accountable and transparent.
SDI opened an office in Buea, Cameroon in October 2006, and operations and logistics are administered from there. Over the past few years, the nature of the projects that we have been involved in has steadily expanded.
In 2011 we became a global entity with legal recognition in the United States as a not for profit, non governmental, limited liability corporation charity in the state of New Jersey, USA with a 501 C (3) status (In progress).
All SDI members and volunteers are owners involved in the day-to-day operations. SDI is associated with and assisted by two full-time management staff volunteers from different areas of expertise and its global boards and volunteers of diversified expertise and backgrounds.
Our activities include educating, supporting and empowering the underprivileged citizens and forgotten communities of Cameroon to a level of self sufficiency. We are also engaged in partnerships with the local communities and schools to provide WATER SUPPLY AND SANITATION SERVICES, PUBLIC HEALTH EDUCATION, BASIC EDUCATION, COMMUNITY DEVELOPMENT, WELFARE AND POVERTY RELIEF, AGRICULTURE AND RURAL ENTREPRENEURSHIP, CITIZEN LED MONITORING and ADVOCACY for social and economic justice.
Latest project news Project at constant position
Dear friends and supporters,
Our project is at stand still position no support to achieve our strategic intentions.
We look foreward to your support
continue reading
Contact
Bonduma Gate, Bonduma Village, Near Community Hall
00237
Buea
Cameroon

Social Development I.
New message
Visit our website