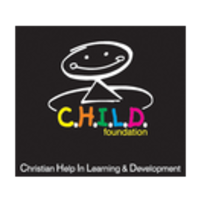 the C.H.I.L.D. Foundation
managed by G. Bakker
About us
Mission statement
...to set up Boarding Schools in rural parts of
India and other 3rd. world countries,
offering children of these villages a Christ
centered education, allowing them to escape
poverty and gain long term well-being for
themselves and their families, whilst living in
a caring, loving Christian Home...

Our Home in India, near Guntur, Andhra Pradesh, India, is set on approx. 4 acres of land. It offers ample room for up to 150 children. At present we are raising funds to make it self sustainable, by creating a vegetable & rice area, planting fruit trees and a chicken area, Part of the land will be used to offer widows and other needy people to start their own veggie patch, where they can grow and sell their produce.
Contact
14 Grant Road
3912
Somerville
Australia


G. Bakker
New message
Visit our website