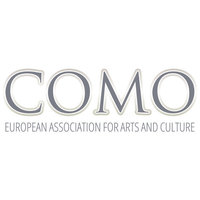 COMO European Association for Arts and Culture
managed by G. Pütz
About us
The term "como" comes from Latin and means "unite", "join" and "intertwine". The institutional interest group "COMO European Association for Arts and Culture" united since 2009 talents and interests of artists and promotes in Europe the perception ability, creativity, education and cultural exchange and builds bridges between the fellow and the municipalities, cultural institutions and companies who want to take responsibility in the sense of universal human rights and human primal and deep needs.
From como can also be derived "comoedia" = comedy. By perceiving the inspiring diversity and the opening of individual creativity, we want to promote the convergence of European society and culture. This we promote playfully easy as an experience and a lasting effect experience.
 
With the same goals in complementary ways since 2013, the COMO Association and the European Artists e. V. supports each other in close cooperation.