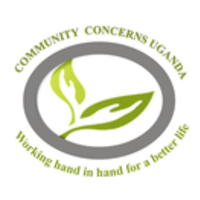 Community Concerns Uganda
managed by R. Kang
About us
Community Concerns Uganda (CCUg) is a Community Based Organization founded on the pillars of love, hope and desire for change. It was started in 2011 and is currently targeting Nakalanga Village, Bukaleba Parish, Bukatube Sub County, Mayuge district. It focuses on promoting and improving on the general welfare of the rural poor of Mayuge District through reduction of poverty by providing Income Generating Activities (IGAs). In addition, Community Concerns Uganda seeks to improve on the health of the community by alleviating diseases especially those borne out of poor sanitation and hygiene. We conduct sexual reproductive health education as well as HIV/AIDS awareness/prevention in local primary and secondary schools. Furthermore, CCUg provides psycho-social support to men and women afflicted and affected by HIV/AIDS and domestic violence.
Latest project news Dish drying rack project.
We have not yet received any donation, but the project is  still on. Thank you.
continue reading