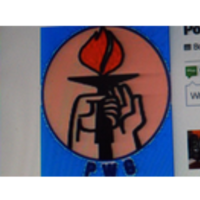 Poverty Watch Ghana
managed by A. Kamassa
About us
Poverty Watch Ghana is a non-profit, non-partisan, volunteer NGO (non-governmental organization) registered in Ghana with registration number G-34, 644. Poverty Watch Ghana is supported through contributions from members, concerned philanthropists, and individual volunteers. P W G is based in Ho municipality in the Volta region of Ghana, specifically Sokode Gbogame. Its main aim is to undertake initiatives to alleviating poverty in the rural areas especially deprived communities in the Volta Region of Ghana.
P W G believes that disadvantaged groups must be recognized as agents of change.
Thus, P W G understands that its role is empowering and equipping people, particularly young people and disadvantaged groups, in order to engage them in their communities, helping them to contribute to the welfare and development of their societies.