MEWA (Muslim Education and Welfare Association)
managed by C. Kleimeyer
About us
MEWA has been founded in 1985 and officialy registered in Kenya in 1986. In 1993 it has been awarded with the registration as a Non-Governmental-Organization (NGO).

The MEWA secretariat is currently located at Majengo, in Mombasa District of Coast Province in the Republic of Kenya.

From humble beginnings as a small group of young Muslims, who were seeking to improve the educational standard of the community of Mombasa, MEWA is now a highly diversified organization with seven boards which cover issues like healthcare and empowerment of women as well as the fight against drugs and drug abuse and improved education and many more.

The main pillars of our activities are consisting of the following institutions and programs: Next to its main office MEWA provides a library that provides students with a great environment for studying, researching and reading and can host up to 50 students at any time. The healthcare sector is being targeted by MEWA's biggest project, the MEWA Hospital, which provides quality healthcare at affordable costs to the people of Mombasa. Due to its strategic location with one of the largest ports of East Africa, Mombasa, is one of the major cities affected by problems resolving out of drug abuse.
To deal with this problem MEWA is running a drug treatment facility in the outskirts of Mombasa, which helps addicts and their families to recover from their disease. Furthermore MEWA offers training courses in its Computer Centre to prepare students for their future careers, in which they will inevitably get into contact with computers.

Since its beginnings, MEWA has been keeping on to be driven by its members, which mainly originate from the Kenyan Muslim community. Nonetheless the services of the different MEWA facilities are open to every person, no matter of his/her religious background.

Apart from the support by the community MEWA has also fostered strong partnerships with other welfare organizations (United Nations Office Drugs and Crime [UNODC], Ministry of Health, Red Cross, British Council etc.) .

If you would like to know more about us do not hesitate to take a look on our website (http://www.mewa.or.ke) or to contact us by mail(secretariat@mewa.or.ke).
Latest project news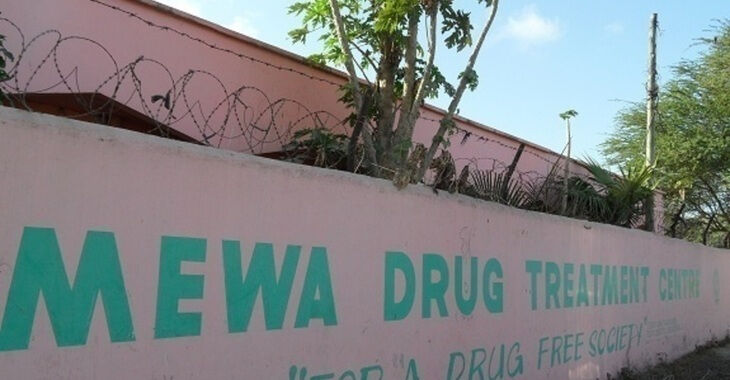 Verzögerung
Aufgrund eines Buchungsfehlers konnte das Geld leider nicht rechtzeitig versandt werden. Inzwischen haben wir den Kontakt zu einer Korrespondenzbank in Deutschland hergestellt und hoffen dann bald anfangen zu können.
Wir bitten um Entschuldigung für die Verzögerung!
continue reading