OSH Ausbildung der Wander Jugend und Kinderarbeiter aus dem Norden von Ghana in Ejisu Juabeng Municipal

The pilot project started implementation of the capital Ejisu Juaben Municipal in Ejisu. A total of 72 migrant workers, majority who were adolescents and children workers, were registered. 22 of these workers have identified children under the age of 16 in the first month. By the second month, the number increased to 78 young people with children 25 Numbering orientation workshop on "Child labor and occupational safety" was therefore organized for them. During registration, the workshop participants, it became clear that all these migrant workers in the Ejisu Juaben Municipality spoke a common language and all came from Lambussie Karni District in the Upper West Region of Ghana.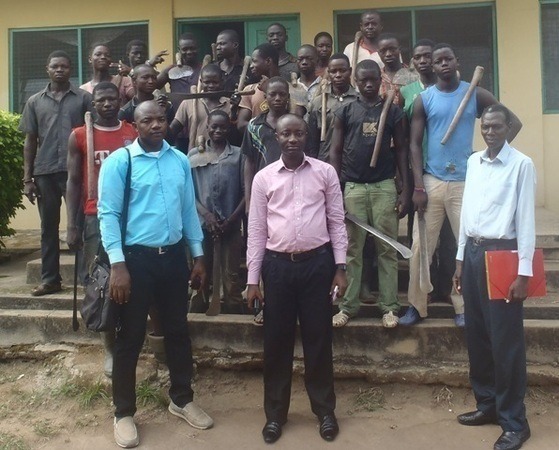 This workshop was imperative of migrant workers that it gave to protect themselves needs and to meet the public from accidental injuries by production and use of shells, the tools. The workers were also to verbal 
abuse by members of the public to suffer is felt their security threatened by the presence of this machete and hoe wielding migrant workers. They argued also facilitate with partners, register of the safe, secure and permanent center for them off road and further assured authorities that this would allow them and to regulate their activities a responsible manner. They also understood that it was the need to ensure that the children needed among them trades to learn and acquire skills for their development away from child labor, if not education. At this time, had been the trust between the implementing partners and the payee. The 25 child laborers were several 
taken advice. As planned, you need the program in three communities (Hamile, Ferrmon and piinah) to activate all the Lambussie Karni District was imperative. This was to facilitate smooth repatriation and rehabilitation of children and properly integrate them into their communities.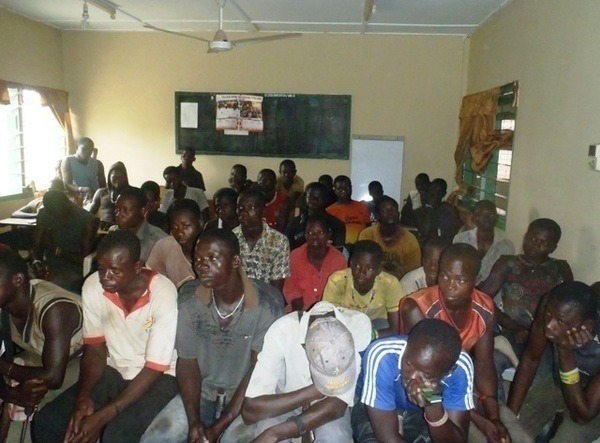 This is also required to assess and validate the forms of social and economic benefits through the needed families in the source communities (Lambussie Karni District) to forestall possible back thrusts. A platform to raise awareness and to discourage other Tobe migrant children will also be mapped in the project document.
Lets offer them persönl Protective Equipment for safety and livelihood