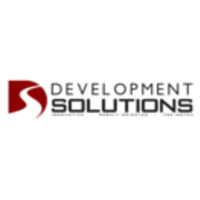 Development Solutions NGO
managed by Bat-Orshikh E.
About us
Development Solutions (DS) is a non-profit NGO whose mission is to improve the quality of community life, develop Mongolian business capacity and support environmentally-sound social and economic growth with innovative and result-oriented solutions.

DS employs 26 full-time staff experienced in finance, human resources, management and marketing in micro, small and medium business development industry of Mongolia. Statistically, women hold %67 of the current workforce and the average age of our employees is 28. The staff list is as follows:
Executive Director -1
Chief Accountant -1
Assistant Accountant -1
General Manager -2
Senior Business Advisor -6
Business Advisor -9
Junior Business Advisor -2
Administration Officer -2
Driver -2

DS operates its activities in long-term contracted rent office. At the same time, DS has established a wide range of networks with rural business development organizations in Selenge, Darkhan-Uul, Orkhon (Erdenet), Bulgan, Umnugobi, Dornod, Bayan-Ulgii, Arkhangai, Gobi-Sumber, Dornogobi, Dundgobi, Zavkhan, Tuv, Uvs, Gobi-Altai and Khovd aimags.
Contact
Suite#402, Unity Center, Student street, 8th khoroo, Sukhbaatar district, P.O.B-1219
15160
Ulaanbaatar-13
Mongolia


Bat-Orshikh E.
New message
Visit our website