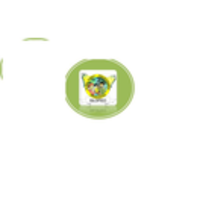 GLOBAL FAMILY ENLIGHTENMENT (GLOFEO)
managed by G. ALEXANDER
About us
Global Family Enlightenment Organization (GLOFEO) is a non-profitable organization (NGO) founded on the basis of empowering the community with marital Family education and conflict resolution techniques for the new mind-set which leads to development and systemic moral change. It has been registered to operate in Tanzania main land under section 12(2) of act No 24of 2004 and its registration number is 00NGO/00004297

GLOBAL FAMILY ENLIGHTENMENT ORGANIZATION (GLOFEO) P.O BOX 107 BUKOBA-KAGERA., Hamugembe Street. (Head office). The email address is glofeongo@gmail.com

GLOFEO OBJECTIVES

•To avail the community in Tanzania as a whole with economic power through provision of economic projects which mainstream sustainable development and food security.
•To involve the community in environmental management, water and sanitation programmes under participatory approaches.
•To help the community in HIV/AIDS impact mitigation.
•To involve women, girls, youth in Health and development projects through planning, implementing and evaluation of all planned activities.
•To offer consultancy on project designing, management and Evaluation to the civil society.
•To promote the community capacities by making available vocational skills to the Most Vulnerable Children. (MVC)
•To promote community skills in various themes on marital family relations for peace maintenance and conflict resolution.
•Gender advocacy and Child protection through enforcement of human rights and property ownership.