Society fo women's Education and Awareness develop
managed by A. victoria
About us
Legal Entity;
SWEAD has been registered under Tamilnadu Societies Registration Act 27th 1975, and its registration number 3/94 dated on 1994 (Certificate Attached). And also registered with Ministry of Home Affairs (Govt. of India) under Foreign Contribution Regulation Act 1976 (FCRA) and its registration number is 07310148 dated on 08.03.2000.
Organization History:
We the SWEAD was formed in 1994 and it's a secular, non-political, non-governmental, non-profit registered society formed by Dr.C.Jayaraj, Profosser in Tamil, St Joseph college, Banglore and 11 of social workers, educated locals having real interest and the commitment to serve the poor women and children of different religions, language and especially to the locals who are in need. The mission is to help improve the basic life need services of the poorest areas in Cuddalore district, building long term capacity through training and support, Irrespective of caste, creed and religion it is meant for a human society, Literacy and social awareness, self realization and self support, community health, wealth liberation and leadership.

Vision
SWEAD envisions a society where environment and ecology of the region is refurbished and the rights and justice for the worker community, those involved in agricultural activities and in the unorganised sectors of the society, especially women and children are safeguard towards their entitlements for quality life
Mission.
Working for the welfare and restoration of the rights of women and children. Organising worker and agricultural communities for collectively and empowerment.
Socio economic development for self reliance through people's participation. Participation of the worker and peasant communities in local governance.
Equality of women and men in the development process and systems of society. Entitlements from the State for meeting of basic needs and amenities.
Project undertaken so for,
At present, working in Chidambaram, Kattumannarkoil and Viruthachalam Taluks of Cuddalore district, SWEAD has identified 50 villages in each taluks to carry out its activities. In each village one centre we are going to establish to provide the following:
Women Self Help Groups.
Free Education (1st Standard to 5th Standard) Night School.
Free Counseling for +2 students.
Encourage and motivate the drop-out student to continue their education and working children.
Child laborers 100% literacy, counseling and rehabilitation.
Working children education and care programme.
Training for Traditional midwives and lactating mothers.
Latest project news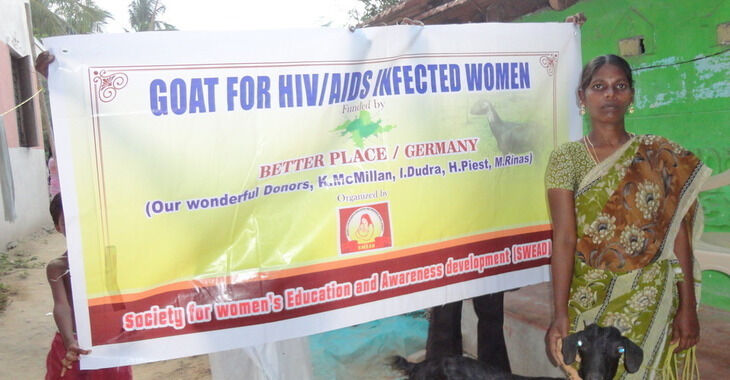 why not i help
Dear reader and supporters ,
I am tried to fundrasing for our reasonable projects. so, I am not write my blog, are you ready to help this project. if you have idea to travel in India, please inform us, we will arrange to meet this target during your travel.
by
A,Victoria
www.swead.org
continue reading
Contact
R.C.Street, Thurinjickollai, Nellickollai, Post, Chidambram Taluk, Cuddalore dist
608704
Chidambraam
India


A. victoria
New message
Visit our website