CEEC - Coromandel Environmental Education Centre
managed by Julia T.
About us
The Coromandel Environmental Education Centre aims to become a self-sufficient organisation, that provides a secondary eduction to underprivileged juveniles, focussing on environmental issues. Funds for the Education Centre will be taken out of profits made from plastic recycling:

Being environmentally orientated in the education of pupils, the CEEC uses plastic recycling as an eclectic opportunity. The recycling of PET plastic will not only lend psychological stability and future work perspective to the pupils, but will share reward through financial means (funds for education).

Our very first acquisition of equipment is a fully automated mill-baler, to be installed on location (Tamil Nadu, South India) by experts who will train our local personnel.
Surrounding hotels and major IT companies of the area will separate their plastic bottles from their ordinary waste and let us collect the items on a weekly schedule. We will soon be a centre point of plastic collection for Chennai (Tamil Nadu).
On the site of the Coromandel Environmental Education Centre, the plastic will be sorted and baled for sale.
The baling and stocking of PET plastic at the Coromandel Environmental Education Centre, will start immediately after the sum of £ 20,000 has been raised for the semi-automated baling machine. The area for our recycling undertaking is on the the same premises, dedicated to the education of young people. Our pupils will benefit from our network of recycling companies and logistics.

Plastic is inter alia made from fossil fuels like petroleum. These are non-renewable resources. Efficient exploitation of a non-renewable resource, leads to depletion of the resource.
Latest project news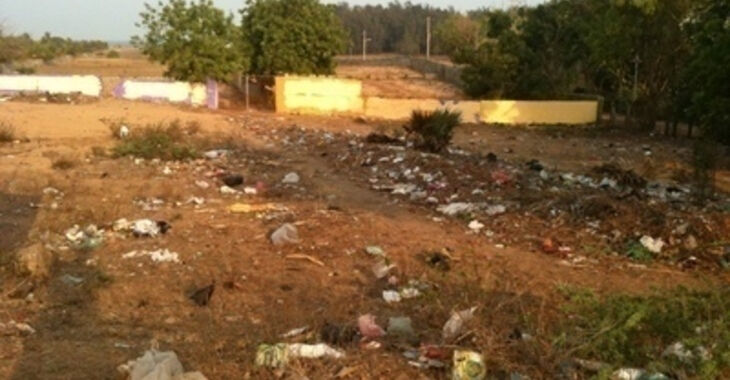 Donations that cannot be used for the project
Dear donors,
when managers of a project haven't requested a payout over the course of a longer period, the German law and our terms of use provide that we (gut.org gemeinnützige AG, operator of betterplace.org) use the money for our tax-deductible purposes. The same applies to the cancellation of a project, where the manager of the project is unable to realize it.

Therefore we will use these donations for the following purposes:
https://www.betterplace.org/c/help/when-donations-cannot-be-spent-for-the-project/

Thanks for your support,
the betterplace.org-team
continue reading