Video Organización Comunitaria y Expresión Social
managed by S. Kostolitz
About us
Popular media is essential to communities as it can raise awareness on current issues, strengthen community ties and provide an outlet with which to voice opinions.
Local media is especially important to the people of Intag, an agricultural community in northwest Ecuador that has battled foreign copper mining companies since 1991.
Recently, a team of Intag citizens created the Video Organización Comunitaria y Expresión Social (V.O.C.E.S.), a grassroots film media organization. Under the instruction of A La Source, a French audiovisual collective, the six members of V.O.C.E.S. took a six month course on video production and distribution.
The goal of V.O.C.E.S. is to provide the Intag community with local, national and international news from the perspective of Inteños themselves. V.O.C.E.S. also aspires to educate Intag and global community about environmental issues and the destructive impacts of mining.
During training, the organization's six members created six individual video projects about their respective communities. As a group, V.O.C.E.S. has had public film presentations using GUADUINTAG, their projection system,
However, in order to grow as an organization V.O.C.E.S. needs financial support to cover the expenses of video production and distribution. Donations to V.O.C.E.S. will help pay for filming equipment, transportation costs to shooting sites, payroll for staff and further technical education. In addition, a portion of the donations will help fund La Casa de Palabra y Pueblo, a community center and media center based in Intag. There, V.O.C.E.S. will have an office to hold meetings, edit film and record audio.
Any donation amount is gratefully accepted. Your support will help V.O.C.E.S. continue to deliver quality news and be an active presence in the Intag community.
Latest project news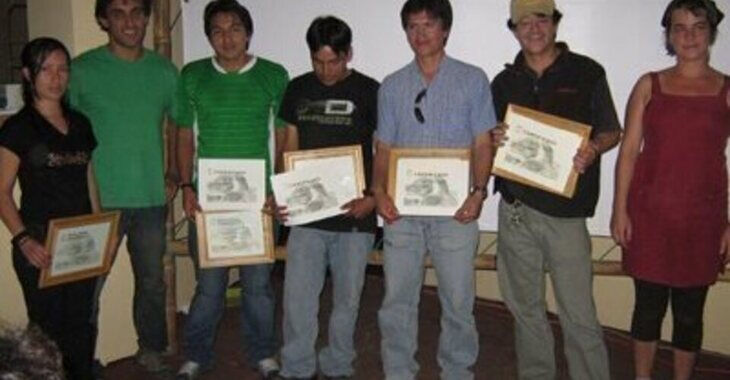 Donations that cannot be used for the project
Dear donors,
when managers of a project haven't requested a payout over the course of a longer period, the German law and our terms of use provide that we (gut.org gemeinnützige AG, operator of betterplace.org) use the money for our tax-deductible purposes. The same applies to the cancellation of a project, where the manager of the project is unable to realize it.

Therefore we will use these donations for the following purposes:
https://www.betterplace.org/c/help/when-donations-cannot-be-spent-for-the-project/

Thanks for your support,
the betterplace.org-team
continue reading