Help Imizamo Yethu e.V.
managed by A. Dusch
About us
Help Imizamo Yethu e.V. was founded as a German NPO in 2010. We seek to improve the poor living conditions of the people in the South African township Imizamo Yethu/ Hout Bay, located close to Cape Town. Thereby, our projects focus mainly on education. However, other issues are covered as well:

- supporting local educational institutions like kindergardens and schools
- buying teaching materials or funding school attendance
- providing clothes, food and toys
- improving the housing situation
- helping with medical care
- supporting local business start-ups
- supporting other local non-profit organizations which are following the same goals

The projects are coordinated by a Help IY director on site in Hout Bay. At the same time there is a direct communication with the management body in Munich, Germany. As we are working fully voluntarily, each donation inure to the benefit of the people in Imizamo Yethu.

Our intention is unbureaucratic and transparent support on a local level. We are regularly providing information about our current projects here on Betterplace as well as on our Facebook-Page and on our Blog. On the latter, please find the articles of association in German language.

The NPO is officially registered in Stuttgart, Germany. The management body is located in Munich, Germany. Donors resident in Germany receive a donation receipt.
Latest project news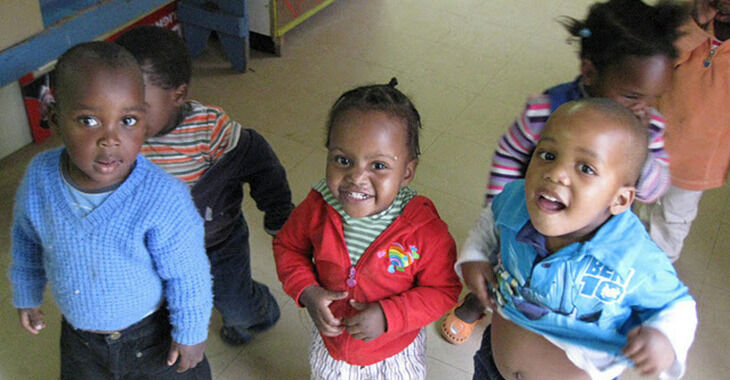 Spendengelder, die nicht mehr für das Projekt ausgegeben werden können
Liebe Spender,
bei Projekten, bei denen Spendengelder über einen langen Zeitraum hinweg nicht angefordert wurden, sehen das Gesetz und unsere Nutzungsbedingungen vor, dass die Spenden von der gut.org gemeinnützigen AG (Betreiberin von betterplace.org) zeitnah für deren satzungsmäßige Zwecke verwendet werden müssen.

Deshalb setzen wir die noch nicht verwendeten Spendengelder für diese Zwecke ein

Vielen Dank für Eure Unterstützung,
das betterplace.org-Team
continue reading
Contact
c/o Anne Dusch - Daimlerstr. 22a
70372
Stuttgart
Germany


A. Dusch
New message
Visit our website