Refugee Children Hope Foundation
managed by J. Ecke
About us
The Refugee Children Hope Foundation is located in the Buduburam refugee camp in the Greater Accra region of the West African nation of Ghana. It is run entirely by refugees.

About 12,000 Liberian refugees live in Buduburam. They fled the crimes against humanity that were committed in the Liberian civil wars that lasted for two decades. Many cannot return to Liberia for fear of rights violations. The government of Ghana does not have enough money to resettle refugees into the Ghanaian society.

Our foundation works towards providing children of refugees with education and skills training that will enable them in addressing future challenges associated with refugee life. More specifically, it provides:

- A primary school scholarship program. Primary school fees that are existent in Ghana hinder refugee children from attending school. The Refugee Children Hope Foundation raises funds for children to pay for primary school education, which is crucial for improving their livelihoods in a sustainable manner. The Refugee Children Hope Foundation paid school fees for 322 children in 2010.

- A primary school attended by 30 students.

- A school-feeding program. Many parents cannot send their children to school because their labor is needed to ensure the food security of their family's households. A school-feeding program allows parents to send their children to school by providing two daily meals.

- A women job-skills program. Women are most adversely impacted by camp-life. They attend school less frequently and often become victims of gender-based violence. We operate a job-skill center that teaches female refugees how to operate sewing machines. Many Ghanaians generate incomes by operating small sewing businesses.

We have received the UNHCR (UN refugee organization) Refugee Welfare Council Award of 2010. Students from North America and EU countries visited or volunteered for our organization.
Latest project news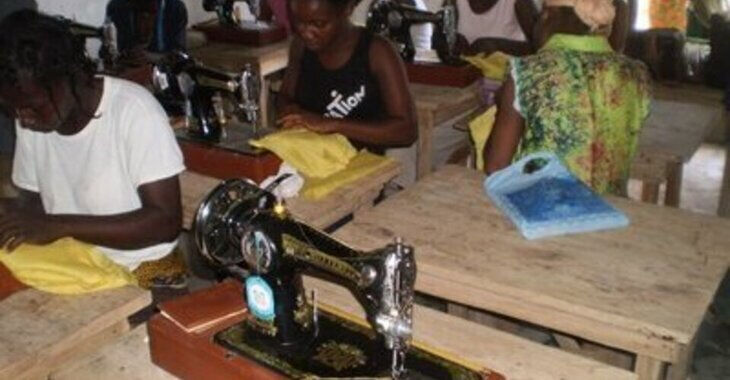 Fundraising break
I wanted to let everyone know that I needed to take a brief break from fundraising.  It commenced about two months ago because I needed to fully dedicate myself to my research-project.  I would like to let you know that this betterplace appeal for Liberian refugee women raised 390 Euros.  I need to extend my break from fundraising for a few more months and plan to resume fundraising in the fall after I will have returned from Ghana, but would like to thank everyone who has helped out so generously!  Thank you - what you have done will go a long way!!
continue reading