HOPE FOR THE NEEDY YOUTHS PROGRAMME
managed by Uwineza Ak M.
About us
Hope for the Needy Youth progrmme is non profitable organization which is fully registered in Uganda

the1994 war of Rwanda that resulted into a Genocide, millions of people lost their lives leading into an increase of orphans and many others were forced to flee the country to find settlement as refugees in the neighboring countries mainly Uganda.

Born in 1989, just two years before the war broke up, Uwineza Ak Mark lost both his parents in 1994 to Genocide at a young age of six years. It was at this time in December 1994 that Mark was picked by a Good Samaritan woman from Uganda by the names of Maria alongside the border of Rwanda and Uganda as he tried to flee from the conflict, and brought him to her home in Kisoro District in Uganda.

Another tragedy occurred when Mark's savior guardian Maria died when Mark was 6 years, becoming a double orphan and life became a hustle once again. At that young age he was subjected to child labour in order to sustain himself.

Mark became a member of Red Cross society at the age of 13 where he made many friends. Together with friends, they formed a drama club," Virunga Allied Actors for Dynamic Society", where he spent much of his time engaged in social work like AIDS sensitization, conserving the environment, working in refugee camps and various sports activities.

As he grew, he became frustrated with government's lack of will to address war conflicts and illiterate youth by recruiting them into armed conflicts as soldiers and causing political coups hence leading to dictatorship governments

Having witnessed the suffering of people, he got inspired by reading about Henry Donunt the founder of Red Cross International which turned him into a leading advocate of human rights and recognized the need to help, hence formed HNYP
Latest project news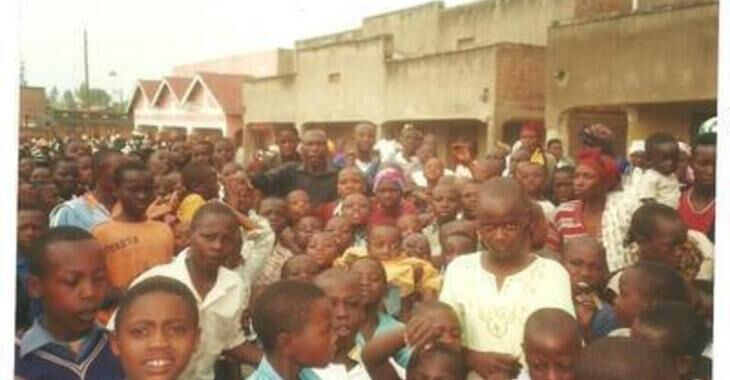 Orphans and Valnerable children
We are looking for any well wisher to support our orphans and valneravle children in our community of kisoro,uganda.also volunteers.
continue reading
Contact
EAST AFRICA
000256
KAMPALA
Uganda


Uwineza Ak M.
New message
Visit our website