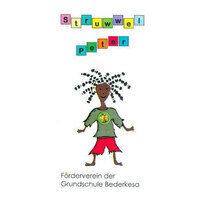 Struwwelpeter e.V.
managed by Anika Wülbern
About us
The "Struwwelpeter" of the association of friends and supporters of the elementary school e. V. in Bad Bederkesa was founded in 1997 as a parents' initiative. The Struwwelpeter used to be a care facility for primary school children. With the introduction of the reliable primary school in Lower Saxony, no more financial resources were made available for this model, so that the association also advocated the introduction of the reliable primary school in Bad Bederkesa. Furthermore, activities for the children are organized quarterly (also during the holidays).
The Struwwelpeter was very popular with children and parents, so we use this short and memorable name for the association. The association is actively supported by the elementary school and the joint community. The association is funded by four honorary board members and supported by around 150 members.
Chairman and contact person is Markus Kuhn.
Contact
Seminarstraße 9
27624
Geestland
Germany

Anika Wülbern
New message
Visit our website