Förderverein Ilztalbahn e.V.
managed by Jörg Eckert
About us
Climate protection? Preserving historic monuments? Saving the environment? Soft tourism? Connecting rural areas?
We're all this. Our registered society preserves the historic railway line from Passau to Freyung in the Bavarian Forest (some 50 km), to maintain the rail as an eco-friendly means of transportation. We also preserve historic monuments such as the Waldkirchen station building and bridges.
Thanks to more than 10'000 volunteer hours and substantial personal and financial commitment of our members, train services have resumed 10 years ago, at least on weekends from May through October. Locals, hikers, cyclists and tourists can thus travel the Southern Bavarian Forest in an eco-friendly way. Our partners operate connecting bus services to the national park center and the Czech railways. Furthermore, following the devastating storm "Kolle" in 2019, lots of timber were transported via our rail line, demonstrating why retention of this infrastructure is crucial for the future.
Latest project news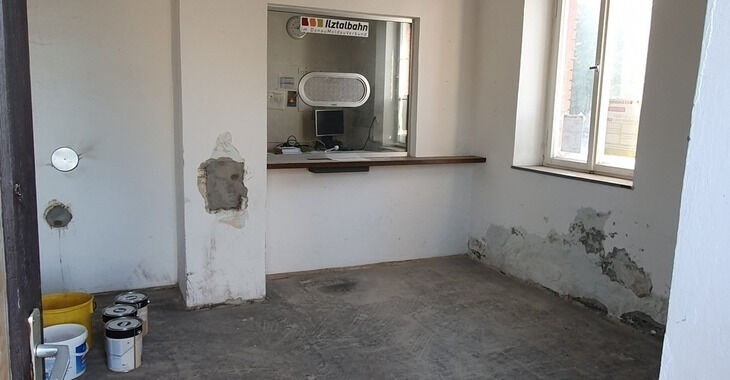 Wir haben 499,21 € Spendengelder erhalten
Die Arbeiten gehen in die Endphase - mit dem Fokus auf Fußboden und Einrichtung. Vielen Dank unseren Spendern für die Unterstützung!
continue reading
Contact
Bahnhof 2
94065
Waldkirchen
Germany

Jörg Eckert
New message
Visit our website