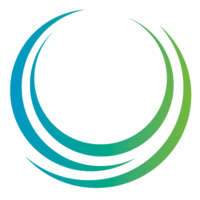 NIDISI gGmbH
managed by Victoria
About us
NIDISIs believe that most of the solutions to the global challenges facing humanity and our planet already exist. Everything is ultimately a question of attitude. We can live together better, fairer and more sustainably on our unique planet. Sometimes all you need is an impulse or a little push to rethink.
NIDISI has set itself the goal of setting a good example in its projects and proving that it is possible to create economic, ecological and social added value at the same time. We would also like to give other organizations and companies impulses to take a step in the right direction with us.
Because "Humanity can do better!"

Our initiative was founded after the 2015 earthquake in Nepal. What began as disaster relief has become a long-term affair of th
Latest project news
We received a payout of €686.10
We would like to take this opportunity to say thank you to our donors. It is great that you are joining us on our way to a fairer and more dignified future for women in Nepal. You are great!
We are pleased to announce that our nationwide study on 'menstrual product choice, accessibility and practice among Nepali women' has been completed and, thanks to you, we have now been able to pay the appropriate fees. 
We are also very excited to announce that together we managed to raise the full amount to buy the banana slicer. That certainly doesn't sound as exciting as it actually is for us. The machine is of great importance for the implementation of our project and for the actual start of production of our biodegradable menstrual pads. Thanks to you, it's as good as ordered :)
We have already been able to collect part of the acquisition costs for our banana fiber machine through Better Place. We will top up the difference with other donations and are almost in the starting blocks for production.


continue reading