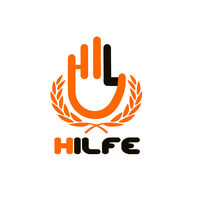 HILFE
managed by Sin Yan Fong
About us
In 2018, a group of young health professionals from 9 different countries and 4 different continents who met in Freiburg im Breisgau, Germany, gathered together in hope to make a healthier world where no one's health is left out. Two years later, HILFE was born to achieve such future.

HILFE, meaning "help" in German, is a nonprofit born to serve as a foundation to enhance health systems in low- and middle-income countries (LMICs), and contribute in improving the overall health status of the underrepresented population around the globe.

We engage national and international entities by support their actions to promote health in socio-economically disadvantaged populations.

we collaborate with interested individuals and organizations to bring health awareness and education into their communities.

we integrate various projects with research and evaluations from professionals to provide concrete outcome.