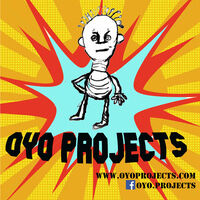 Oyo Projects - Social Art e.V.
managed by Oyo Projects
About us
Oyo Projects is an non-profit association of artists, activists and other committed people registered in germany. They share the wish to support street kids and young adults by engaging them in artistic and creative activities. Since 2012 the Oyo.Project team is working with street children in Kinshasa, the capital of the Democratic Republic of Congo. In total, the projects provides food, medical support and clothes to 15 – 20 children and youths and offers regular art classes and schooling. Instead of imposing Western concepts and solutions, the project wants to create a space for experimentation and exchange to explore new strategies: How to connect local means with international concepts by deconstructing the post-colonial power structures.
Latest project news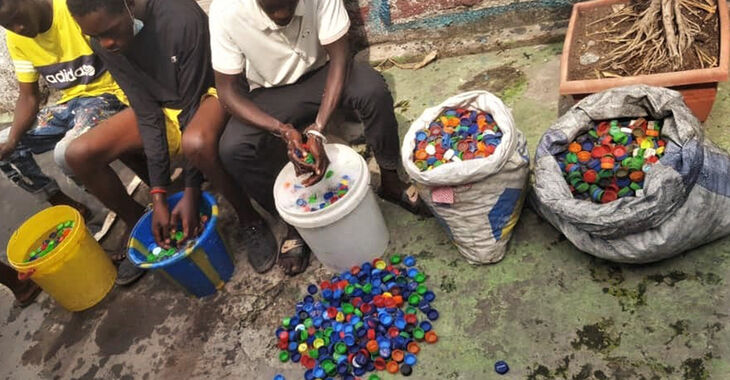 Young women's program
Hi everybody,
We have good news! Last year, the children's fund "Oliver Herbrich Kinderfonds" became aware of Cedrick Thsimbalanga's recycling project through our homepage and they agreed to give a grant to Oyo Projects for a special programme for girls and young women. We are all particularly proud of this, because Cedrick has learned through Oyo Projects to carry out projects on his own responsibility, to submit applications and to organise everything himself.
The Children's Fund supports us with "start-up funding" four our own cultural center and to make the rooms usable for us. The running costs for the lessons, the catering and the rental costs will continue to be paid out of the association's funds. We would therefore be happy if you would/can continue to support us financially! Regular donations are especially helpful, because then we can plan for the long term.
Thank you for your support, it has motivated the whole team in Kinshasa very much.
continue reading
Contact
Dodoma
Kinshasa
Congo (Democratic Republic)

Oyo Projects
New message
Visit our website