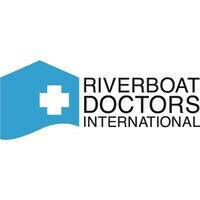 Riverboat-Doctors-International e.V.
managed by Jacqueline Wildrich
About us
Riverboat-Doctors-International e.V.. (RDI eV.) is engaged in Gambia, West Africa. The association has set itself the task of providing medical care to the people in the village of Buniadu in order to improve their living situation.

Besides the right to health, the right to education is an essential basic human right. The Gambia, one of the poorest countries in the world, also lacks educational opportunities. RDI eV. therefore supports the people respectively children in Buniadu by maintaining a preschool.

Get to know Gambia and its problems, the work done so far and our work in Germany.
We are pleased to be able to alleviate the need a little with your (tax-privileged) membership.
Contact
Grenzweg 3
207777
Oldenburg
Germany

Jacqueline Wildrich
New message
Visit our website