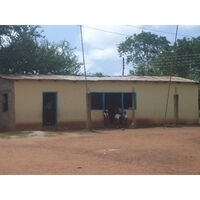 Havilah Academy
managed by G. Inkum
About us
Havilah Academy was established in May 1999 by Nana Budu who is the chief of the village where the school is located. The community realized the need to put up school in the community after many decades of students having to walk miles to school in another community.

So the school was started in Nana's house with nine pupils. as a result of the population shooting to about eighty a year after its establishment, the school was moved to a new site. The classrooms were built with woods and was funded by Nana Budu but the men and women were involved when the structures were built. Tuition was free.

A decade later it has become evidently clear that the dilapidated wooden structures have to be replaced with new ones. The activities of termites and natural course have made it necessary that we replace them.

We therefore are soliciting for funds of 40,000 euros to enable us build 12-unit classroom block with an ICT lab.

With this we are helping to nurture young individuals and children who will grow up to become responsible adults and who will contribute positively in their community and to national development.

Remember that the saying goes "Little drops of water make mighty ocean".

Whatever amount you contribute will make significant difference.

Be part of this project.
Latest project news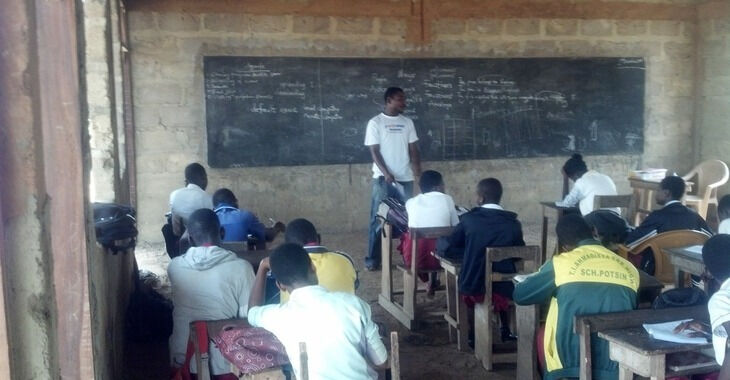 Classrooms in use
2 of the four classrooms have been roofed. But these 2 classrooms' floors have not been concreted.
Even though these 2 classrooms have not been completed we have started using the facility.
The classrooms are dusty because we have not concreted their floors.
When this project is completed it will look very magnificent.

God bless you all!
https://asset1.betterplace.org/uploads/project/image/000/006/916/95705/limit_600x450_image.jpghttps://asset1.betterplace.org/uploads/project/image/000/006/916/95708/limit_600x450_image.jpg


https://asset1.betterplace.org/uploads/project/image/000/006/916/95706/limit_600x450_image.jpg







continue reading