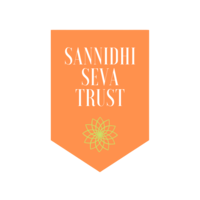 Sannidhi Seva Trust
managed by Dheeraj Hebri
About us
The Objectives of the Trust are solely for the purpose of charitable, welfare, developmental and other activities for the benefits of the general public, irrespective of caste, creed, language, religion and race in India.
To promote cultural, heritage and other charitable activities,distribution of food and food grains to the students and needy,to provide care and shelter to old aged and needy people,Medical help to the poor and needy people.
Assistance for marriages irrespective of caste & creed.Arrangements of career guidance,Eye camp,Spectacle donation, To promote, assist and to co-operate the religious and cultural functions of public,To give scholarship, awards, stipends honoraria to promote and encourage scholars and research, To arrange the course on any subject of interest to public/students resulting in spread of education and/or knowledge in any area,To help needy/poor with reconstruction/construction of house with limited budget.