ConCERT Cambodia
managed by Meera Leilani Z.
About us
For not only more but better help for Cambodia. For getting businesses involved. For letting the poorest benefit from tourism.

.:: The problem: Siem Reap has 2 000 000 visitors a year of whom many want to help the people and the environment in Cambodia. It is one of the poorest countries and 300 NGOs are working in Siem Reap town.

But where can a visitor find out about how (and whom) to help in the most effective way and about what to do and what not to do? If visitors don't get the information they need they often leave without helping at all or they might help in a way that does more harm than good.

.:: The solution: The ConCERT office is located in the heart of Siem Reap, easy to find by every tourist interested in helping. We have around 20 member NGOs with which we work very closely to assure visitors that their help, whether in the form of money or volunteer work, really makes a difference. Our member NGOs are active in a variety of fields such as child care, education, land mine issues, water, health, human trafficking, agricultural development, vocational training, etc...

.:: How we work and what we do: Tourists who are interested in helping will first of all ask the people at their hotels and guesthouses for advice. This is why we have around 50 member hotels and other businesses that support ConCERT and can send interested visitors to our office where they can find a good NGO to support financially or a place to volunteer.

Also:
We help businesses to form partnerships with local NGOs and develop their corporate social responsibility
We actively promote all aspects of responsible tourism
We facilitate networking between NGOs
We are a general information point for visitors and local people
We organise training and other events
etc.

.:: The team: Our team currently consists of the founder Michael Horton, the Cambodian employee Nari and the German weltwärts longterm volunteer Meera, sent and sponsored by the German government.

.:: The needs: We need financial support to cover the costs of running the office form day to day. These are costs such as for promotional material, salaries, electricity, office material, running the website, etc…

In the future we want to improve our presence in town and open another, even more centrally located, small office for which we will need funding!

www.concertcambodia.org
Latest project news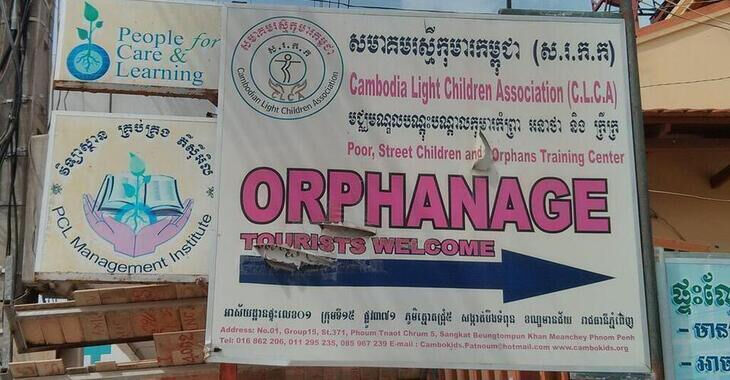 Für diese Bedarfe habe ich eine (Teil-)Auszahlung veranlasst:
Die 55 € werden dazu beitragen Kinderschutztrainings in Siem Reap zu finanzieren.
Vielen Dank für eure Unterstützung!  
Meera
Es wurden 55,00 € Spendengelder für folgende Bedarfe beantragt:
Kinderschutz-Trainings 28,00 €KInderschutz-Training 27,00 €
continue reading
Contact
Near Old Market
Siem Reap
Cambodia


Meera Leilani Z.
New message
Visit our website