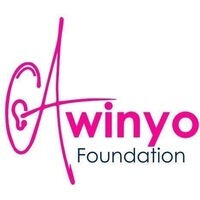 Awinyo Foundation
managed by Solomon Atepo
About us
Awinyo foundation is a registered non-profit organization and a brainchild of enthusiastic professional Ugandans with a passion for humanitarianism. 'Awinyo'a Luo word meaning 'I have heard', depicts a concern to the social problems affecting rural communities in Uganda such as access to quality health care and education, absolute poverty, unemployment and food insecurity, which are encompassed in our focus on Maternal and Child Health, Menstrual Hygiene Management, Reproductive Health and Entrepreneurship among others. Our Vision is;
To be the leading humanitarian hub empowering women, children, youth and the elderly through social entrepreneurship, education, health care and development and
Our Mission is ;
To stimulate human development in rural communities in Africa for at-risk people including children, youth, women and the elderly by promoting healthcare, education, entrepreneurship and vocational training.