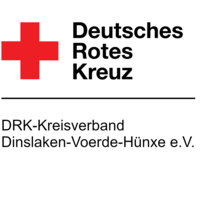 DRK Kreisverband Dinslaken-Voerde-Hünxe e.V.
managed by Dustin Jonda
About us
We are the district association Dinslaken-Voerde-Hünxe of the German Red Cross and support various activities in our region:
We train in first aid, we are active in blood donation and in federal volunteer service, our volunteer work includes three standbys in the cities of Dinslaken, Voerde and Hünxe, we offer a voluntary social year, youth red cross, clothing collection, disaster control, patient transport, migration counseling, a sewing café, rescue and medical services, senior clubs and much more!

Help us so that we can help you: we are active locally, regionally and nationally - out of love for people.
Latest project news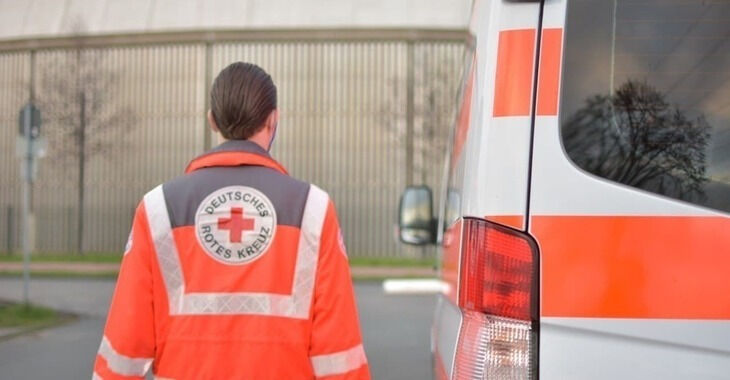 Wir haben 458,80 € Spendengelder erhalten
Als ersten Auftakt werden wir von den Spendengeldern ein Notebook für unseren Lehrsaal anschaffen. Dieses soll den knapp 15 Jahre alten Desktop-Rechner im Lehrsaal ersetzen und somit mehr Komfort beim Präsentieren innerhalb der Dienstabende und Lehrgänge geben. So lässt sich das Notebook auch auf den Tisch stellen und den Vortragenden einen Blick auf die Folien werfen, ohne sich zum Bildschirm oder dem Beamerbild umdrehen zu müssen. Weiterhin kann das Notebook deutlich besser als der bisherige an einem Standort gebundene Rechner zur Materialpflege und Inventarisierung genutzt werden, indem es mit zu den Materialschränken genommen werden kann. Und auch für geplante größere Sanitätsdienste oder deren Vorbesprechungen, bei welchem wir eine separate Einsatzleitung stellen, haben wir nun ein weiteres Arbeitsmittel zur Verfügung.

Rundum lohnt sich also die Anschaffung vor allem für den Lehrsaal, aber auch darüber hinaus und ist für die Bereitschaft ein bedeutender Zugewinn. Vielen lieben Dank daher für eure Unterstützung bei unserem Spendenprojekt, womit ihr uns diese Anschaffung ermöglicht habt!
continue reading
Contact
Heinrich-Nottebaum-Str. 24
46535
Dinslaken
#<struct Country id=276, alpha2="DE", continent_id=2, region_id=15, lat=51.1657, lng=10.4515, permalink="germany">


Dustin Jonda
New message
Visit our website