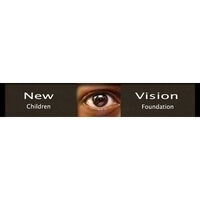 New Vision Children Foundation
managed by K. Zewdie
About us
Mission
New Vision Children Foundation (NVCF) was established in New York City to help economically disadvantaged children with acute late-stage visual impairment to regain vision and functionality through optimal medical treatment.

History /Inspiration

Saron is a 15-years-old girl from Addis Ababa, Ethiopia and the inspiration for New Vision Children Foundation (NVCF). She suffers from high myopia, pediatric polar cataract in her right eye and retinal degeneration in both eyes. These conditions can lead to irreversible blindness in both eyes.

Inspired by Saron's story and by many similar cases across Africa, NVCF was established to provide the necessary support to help restore and stabilize the eyesight of children who are unable to receive this level of medical attention in their respective countries/hometowns.

It is NVCF's goal to provide access to the best medical technology, facilities and doctors for those who are most in need.

Focus / Types of Vision Impairment

We focus on acute late stage visual impairment in children.

Program strategy & implementation

* In order for NVCF to be effective and operable, we have to collaborate with the pediatric ophthalmology community abroad and in the U.S. This collaboration is important for screening candidates while also developing a referral system that works.

* Based upon these referrals, candidates are then reviewed and selected by the NVCF's advisory board of local and international medical ophthalmology experts. Once NVCF Medical Board selects a candidate, they then locate the appropriate site for medical treatment and environment for recovery.

* NVCF's goal for 2011 is to help 2-5 children get the appropriate eye treatment in the United States (New York City).
Contact
68 West 10th Street
10011
New York
USA

K. Zewdie
New message
Visit our website