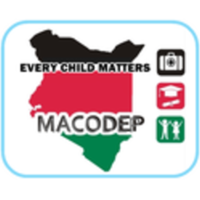 Makina Community Development Project (MACODEP)
managed by Andrew Otieno
About us
MACODEP is a registered Community Based Organization (CBO) that runs a medical clinic and children's home located in Nairobi, Kenya. MACODEP serves the residents of one of the largest slums in East Africa: Kibera. Kibera is home to over one million people who have little access to clean water, sanitation, healthcare, and other basic services. MACODEP's diverse and growing projects seek to address these needs.

The main goals of MACODEP are to offer health care and other related services to the less fortunate members of society. The organization is focused on improving the capacity of disadvantaged members of the Kibera slums via the provision of health care services, HIV/Aids intervention, environmental sanitation, and above all, economic empowerment.
Current MACODEP programs include a health clinic, a laboratory for testing services, a home-based HIV/Aids care program, a home for orphaned children, and a football club for local teens.
Contact
Makina Street, Next To Kibera Magistrates' Court
Nairobi, Kibera Slums
Kenya


Andrew Otieno
New message