Vidya Poshak
managed by Vidya Poshak D.
About us
Vidya Poshak, India is a registered NGO established in 2001 implementing a program "Nurture Merit" to support meritorious students from economically challenged families. The support is extended to post 10th grade students to continue their higher education. The support includes financial assistance (college/exam fees), Books and need based training/coaching. Till date more than 11,000 students have received benefit to a sum of Rs. 8.00 crores. About 40% of students supported are girls. More than 70% are from small towns & rural places.

The identification of deserving student is based on academic merit and need/poverty. Poverty assessment is done by physically visiting students dwelling units. This ensures that only deserving students are identified and selection is not merely based on documents. Every year on an average more 10,000 applications are received from 2000 villages/towns. And 4000 houses across 50,000 kms are visited by our volunteers and field staff for poverty assessment.
Latest project news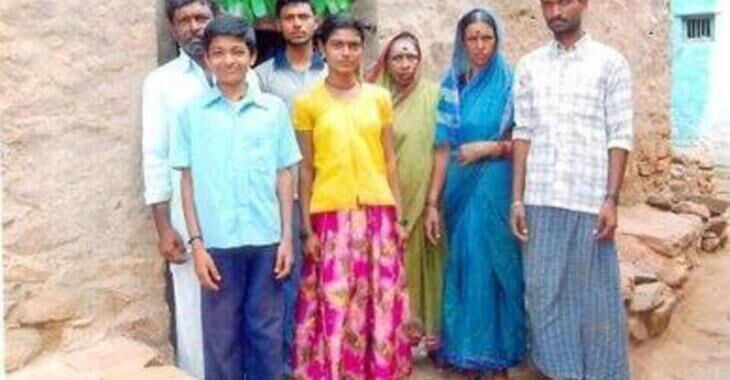 Unique approach of identification of students for
Inviting Applications: Through volunteers, visiting educational institutes and press release.  For the 2010-10 Vidya Poshak received 11,000 applications. Volunteers contribute around 50%, educational institutes contribute 20% and remaining from other sources.
Screening of applications:
Preliminary Screening – The applications are screened for the basic merit   
and income criteria based on the data given in the application forms. The applicant will undergo a Nurture merit test conducted by VP to get eligible for the next level.
The Nurture Merit Test was conducted in 33 centers covering 11,000 students in all. A total of 1000 volunteers participated in the entire process.
Visit to Dwelling units – Volunteers and staff visit the house of the applicants to asses the poverty and need. This also ensures that deserving students are supported and the identification is not on the basis of mere documents.
2010-11 more than 4000 students homes were visited for need assessment. 90% of the home visits are done by trained volunteers.
Reporting System
The program also has a well-structured monitoring and reporting procedure in place.  The progress of each student is closely monitored throughout the support period.
·  Contact details of students along with their profiles are provided to donors.
·  The students who receive the financial support will communicate to donors regularly. This enables the dual process of instilling a sense of responsibility in
·  students as well as facilitating direct interaction between them and the donors, thereby building satisfying and lasting relationships. 
continue reading