SWIWSCO NGO
managed by Collins T.
About us
SWIWSCO NGOs
P.O. Box 6831 MOSHI
TEL: +255 272753070
CELL: +255 754 537 513
WEB: http://swiwsco.atspace.com
www.swiwsco.com

About Us
The organization is dedicated to restoring the rights of women, children, widows, elders, the disabled and disadvantaged in the Kilimanjaro Region.


" We reach out to the most vulnerable amoung us...women and children. It is our firm belief that they deserve to have the food, shelter and security anyone would need and deserve in order to have the opportunity for happiness in their life."
Collins Tamimu
Chairman

Specifically, the organizations objectives are:

To care for the targeted group by providing meals, clothing, housing cleaning aids.
To provide them with education to the extent possible.
To engage sponsors for help in our efforts.
To enlighten the society about the plight of the targeted group
To provide access to Social Services
To provide them with opportunities for recreation and leisure.
SWIWSCO will meet these objectives by providing Food, Counseling, Accommodation, Medicine, Transport, Education, Opportunity, Clothes, Books, Employment Opportunities, Legal Assistance, and by Seeking Sponsors.

Your assistance in our endeavor is critical to our success. Please help us with a donation or by enjoying one of our African adventures in the natural beauty of Tanzania, Kenya or Uganda.


The mean of swiwsco is small world initiatives for woman security and children's orphanage.

We are looking for donors who can assist/support us with the budget of year 2009/2010 we have twenty orphans and we need a support of $18.500 USD for the year budget.

Therefore we will be so happy to get the support from individual and other organizations. We will give you the entire supporting document if necessary

We are looking forward to hear from any one who are interesting and supporting us

Regards

Chairman

Tamimu Collins
Latest project news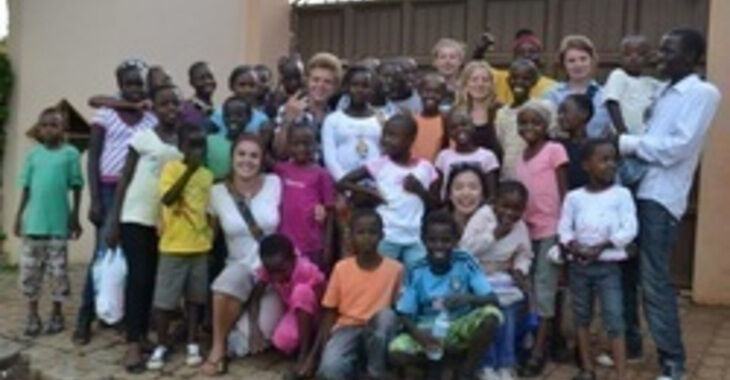 I triggered a payout for these needs:
Thanks everyone on betterplace and Donner for your support we will use the money for food and supplies for children at the orphanage.
thanks once again.
regards                                                                                                            
A donation amount of €50.00 was requested for the following needs:
Orphanage Construction €50.00
continue reading