SERUDS
managed by Mallikarjuna G.
About us
Vision:
The vision of SERUDS is to mitigate the sufferings, turmoil, trails & tribulations of deprived and downtrodden sections of the society to ensure equity, empowerment and justice.

Mission:
To promote socio, economic, health, education and culture through participatory approach focusing children, adolescents and women, who are being deprived and oppressed in the society.
We work with:
Women in distress.
Educated unemployed youth
Adolescent girls
Small and marginal farmers
HIV/ AIDS afflicted people
Children
Students
Differently-abled persons
Orphans
Elderly persons

Our Achievements in Year 2009.
Baseline survey on natural and human resources was conducted in 6 villages
110 women, youth and general public were sensitized on environment protection.
93 women of slums educated on naturopathy awareness
374 farmers, agriculture labour, women, children, youth were sensitized on affects of climate change.
WASH campaign conducted in 18 villages of Kadapa, Kurnool and Anathapur districts
5 bio gas plants were constructed for 5 dalit women
120 truckers and commercial sex workers were enlightened on HIV/ AIDS
Awareness on road safety was provided to 150 drivers and general public
110 tribals were educated on health and sanitation.
45 street children were mainstreamed.
180 victims of dalit and human rights atrocities were counseled and supported.
A team of 16 persons of SERUDS evacuated hundreds of people particularly of women and children, who strucked in flood waters.
70 persons were rescued from the floods
Provided immediate relief like food pockets, water and milk to 700 persons
Provided relief material like clothes, blankets, utensils and food stuffs to 7500 flood victim families.
Constructed 5 huts to flood victims, whose huts have washed away in recent floods.
Educational material and clothes was distributed to 450 school children.
Latest project news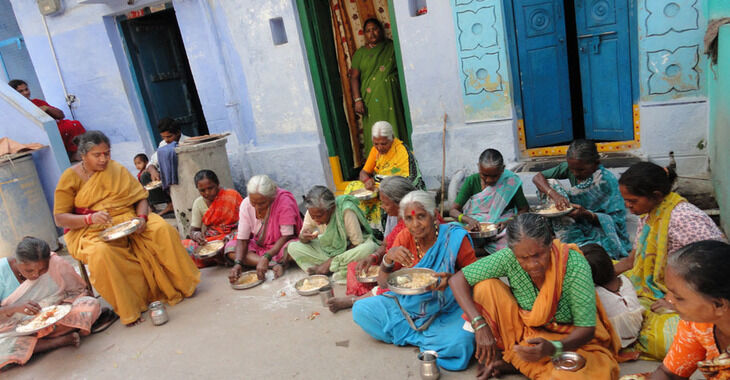 Donations that cannot be used for the project
Dear donors,
when managers of a project haven't requested a payout over the course of a longer period, the German law and our terms of use provide that we (gut.org gemeinnützige AG, operator of betterplace.org) use the money for our tax-deductible purposes. The same applies to the cancellation of a project, where the manager of the project is unable to realize it.

Therefore we will use these donations for the following purposes

Thanks for your support,
the betterplace.org-team
continue reading
Contact
D.No.46-740, Budhavarapeta, GMK Street
518002
KURNOOL
India


Mallikarjuna G.
New message
Visit our website