OffbeatUnity Productions
managed by K. Constantinou
About us
We see film as a powerful medium to educate and inspire. Watching the journey of others, the issues they raise and the obstacles they overcome, allows people to personalize theory in a way that many other mediums fail to do. In this way we want to use film as a vehicle to expose certain vital realities that are rarely if ever handled by the main-stream media or discussed in our society at large.
As a group of independent film makers and social activists we set up Offbeat Unity productions to film the 2wheels4change group as they travel from Germany to Mongolia bicycle caravan The driving force behind this group's journey is the determination to reach out to disadvantaged youth through music and circus and theatre performances devised together. We have already started filming the group and so far we are totally self funded (although we have and are continuing to apply to various foundations and independent charitable organisations) we passionately believe that the story and journey of this one group has universal meaning and feel that this film HAS to be made. You can see a short promotional video of footage we have taken so far and find out more about the group on their website www.2wheels4change.com.
Latest project news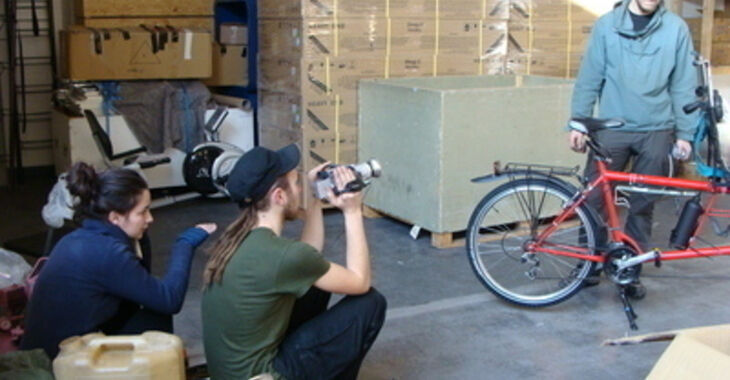 We got official Funding!!!!
Hello everyone - we got amasing news - Die Gesellschafter, a german foundation responded positively to our application which we sent off at the begining of this year and has agreed to fund the making of our documentary film!!!!!!!!!!!! This is amasing news, although we wont, and didnt expect to get back any of the money we have already put in, this in addition to the money raided thorugh you on betterplace means we are definaltey able to complete this project, meet the group in Russia where they are now and travel with them for the next month or so till they complete their project in Mongolia!!!!!!! more news on this to follow soon. 
continue reading