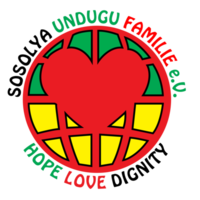 Sosolya Undugu Familie e. V.
managed by Heike F.
About us
Sosolya Undugu Familie e.V. is the German support organization of Sosolya Undugu Family Academy , an officially registered NGO in Uganda. It is located in a slum named Kabalagala in Uganda's capital Kampala.

Many children there live without a family and in poverty. Since 1993, the academy has given them, shelter, food, access to school and the safety of a big family. 80 girls and boys are living there permanently, during school holidays the number increases up to 200.

The children are educated on traditional Ugandan instruments and dances This teaches them confidence in themselves and in their own potential and it makes them hope for a future that is self-determined and that will enhance society.

Our organization supports this wonderful project. We focus on securing everyday materials. Also we support planining and implementing visionary ventures.
You can find more information online (www.sosolya.de) and on facebook (Sosolya Undugu Familie e.V.).
Latest project news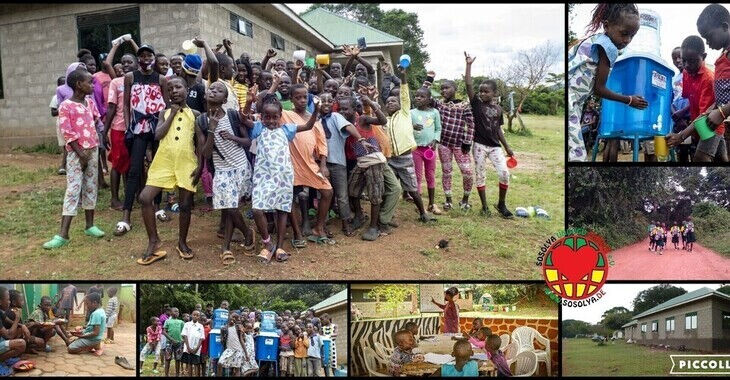 Wir haben 414,37 € Spendengelder erhalten
 Liebe Spenderinnen und Spender, 

mit Ihrer Unterstützung war es möglich einen weiteren Wassertank samt Installation zu finanzieren! 

Bis zur komplett autarken Wasserversorgung fehlt nun nur noch ein kleines Stück: die Anschaffung eines vierten Wassertanks sowie Installationen im Innen- und Außenbereich. 

Begleiten Sie unsere Arbeit gerne auch weiterhin und helfen Sie uns dabei, unser Trinkwasserprojekt erfolgreich abschließen zu können.

 

https://betterplace-assets.betterplace.org/uploads/project/image/000/102/175/285293/limit_600x450_image.jpg 
https://betterplace-assets.betterplace.org/uploads/project/image/000/102/175/285294/limit_600x450_image.jpg






continue reading
Contact
Am roten Weg 19
35096
Weimar (Lahn)
#<struct Country id=276, alpha2="DE", continent_id=2, region_id=15, lat=51.1657, lng=10.4515, permalink="germany">


Heike F.
New message
Visit our website