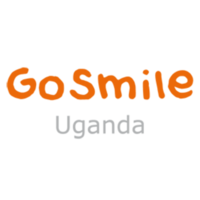 Go Smile Uganda
managed by P. Sajja
About us
Go Smile Uganda was registered in Uganda in 2006 as a Non-Profit Organization intended to focus on improving the well-being of the rural households. Areas of emphasis include women empowerment, women entrepreneurship, enabling access to healthcare and education of destitute families, community development and capacity building.

Go Smile has promoted opportunities for poor people to work in order to gain social inclusion and economic independence so as to lift themselves out of crippling poverty. It has helped poor mothers and their destitute families in Uganda access healthcare, education and income generating projects.

Its mission which is ''To eradicate poverty by transforming the livelihood of poor families through support, education and sustainable income generating Programmes''.

Go Smile Uganda believes in the poor communities; in their resilience, strength and capacity to create a better future and get out of poverty.