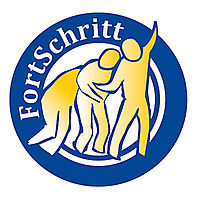 FortSchritt–Konduktives Förderzentrum gGmbH
managed by C. Wagner
About us
FortSchritt-Konduktives Förderzentrum gGmbH is the provider of 36 day-care centres for children with and without disabilities. In addition, we offer day care and large day care centres for children, a driving service and an interdisciplinary specialist service for parents, children and educators. We currently care for about 1,500 children.

For us, the personal development of each child and social justice are in the foreground. We therefore welcome all children, regardless of which social, confessional and national group they belong to. And of course, all our childcare services are holistic and inclusive!
Latest project news
Heute ist wieder Matching Mittwoch!
Servus zusammen,

schon wieder ist der erste Mittwoch im Monat und das heißt Matching Mittwoch bei betterplace.org.

Das bedeutet, dass jede Einzelspende bis 200 € auf unser Projekt auf betterplace.org mit 10% extra verstärkt wird.

Wir würden uns riesig freuen, wenn du, deine Freunde, Bekannte, … gerade heute unser Projekt anschauen und bei Interesse unsere Arbeit mit einer Spende unterstützen. Damit profitieren wir gemeinsam von der Aktion.

https://betterplace-assets.betterplace.org/uploads/project/image/000/096/725/280888/limit_600x450_image.png

Gebt die Info gerne weiter. Je mehr Unterstützer*innen und Projekt-Interessierte wir haben, desto besser.

Herzlichen Dank und beste Grüße,
Eure Claudia Wagner
FortSchritt-Konduktives Förderzentrum gGmbH
continue reading
Contact
Ferdinand-von-Miller-Str. 14
82343
Niederpöcking
Germany

C. Wagner
New message
Visit our website