Enfants du Ningxia
managed by L. Mayer
About us
"I want to go to school !" This was the desperate cry of Ma Yan, a 13-year-old girl living in a little village in Ningxia, one of China's most deprived provinces. Her parents, poor farmers raising three children, could no longer pay the tuition for their daughter's schooling. Her dreams dashed, Ma Yan wrote of her anger in her diary and in a letter addressed to her mother.

In 2001 Pierre Haski, a French journalist based in Beijing, was reporting in Ningxia and stopped in Ma Yan's village. Ma Yan's mother saw this foreigner and spontaneously decided to give him her daughter's letter and diary. She herself didn't know what they contained as she is illiterate. Back in Beijing, Haski had the diaries translated and then published extracts in a newspaper. Donations and offers of help flowed in, allowing Ma Yan to return to school. But what about other girls in Ma Yan's situation?

Ma Yan's story is the hidden side of the Chinese economic miracle. While China's East Coast is enjoying dazzling growth, entire swathes of the country hardly benefit, especially the rural regions. In Ningxia, which suffers from chronic drought and is populated by an ethnic majority unconstrained by the one-child rule, little girls of poor farmers are doubly discriminated against. Their gender condemns them to ignorance and sometimes to forced, early marriages. Parents who can afford to send a child to school prefer to send their sons, who represent their future support in a country where retirement pensions don't exist. Girls, educated or not, will bring a dowry paid by the family of the husband, as tradition has it.

The Diary of Ma Yan was published in October 2002 and was a bestseller in France and 19 other countries. Thus our association, Enfants du Ningxia, or Children of Ningxia, was born. At first we were able to help 30 children by providing school scholarships. 100 more followed. Ma Yan passed her university exams in September 2007.
Latest project news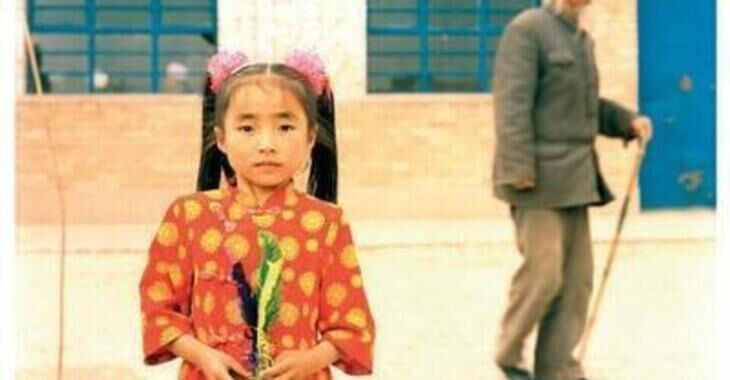 Hong Kong students travel to Ningxia
Every year since 2004, a group of students from the French International School in Hong Kong has travelled to Ningxia to spend a long weekend with the children of Ningxia (among whom are our scholarship students). They stay with families in order to get a feel for how people live in Ningxia, to ask questions and share their views of the world! And very importantly, they bring much needed school material bought with funds raised throughout the year from game nights, school plays, etc. The experience is always a rich one for both sides. The kids from FIS-HK recognize the importance of going to school in good conditions when they see how the other half lives. And the children of Ningxia are thrilled to have this visit which opens them up to another world. Thus a library was established several years ago in a school that had no books. Last year, the group brought a printer for one of the primary schools we support as well as sporting material, 5 stoves and again, books to constitute a library.
This year 22 tenth grade students took the trip to Ningxia from May 25th to 30th and with great emotion brought equipment to the two designated schools: a middle school in the town of Wu Zhong and a primary school in the village of Bai Yin Wa. These schools received, directly from the hands of the students, notebooks, school uniforms, sports equipment as well as two computers and a printer. The FIS-HK will donate the rest of the money raised this year to scholarships for the neediest students (to be chosen with the association).
One of the FIS-HK's 5th grade classes had read The Diary of Ma Yan this year and had tons of questions about the schools and life in general in Ningxia province. So the 10th graders acted like reporters bringing back the answers to these questions and a lively exchange took place between the two classes when they got back to Hong Kong.
Also in Hong Kong this May, Children of Ningxia participated in a beautiful exhibition called 'Mothers and Daughters: Impressions and Voices from Remote Villages in China' to raise awareness of marginalized women and girls in China. This mobile exhibition opened Mother's Day weekend (8th-9th May) at Hong Kong Arts Centre. It has now travelled to Shanghai and back to Hong Kong (at the French International School - see poster attached) with additional stops planned in Beijing and Yunnan (see Tatler article below). The exhibition is sponsored by the Earthpulse Foundation and proceeds from a gala dinner and auction will benefit the Orochen Foundation, Association Femmes du Ningxia and Association Enfants du Ningxia (Children of Ningxia). Children of Ningxia contributed photos by our friend, Cisko (6co), 5 marvellous triptychs showing the scholarship student, her family and their house. You can view them below along with the compelling portraits of the girls and young women chosen for this exhibition.
In our next report in September, we will be able to tell you about our Summer Training Camp for primary school teachers in Ningxia (computer skills and English). Stay tuned!
continue reading