EAST MARACHI DEVELOPMENT INITIATIVE( EMDI)
managed by A. Aura
About us
Established in May 2008, East Marachi Development Initiative (EMDI) is a social enterpris organization that works with the people of East Marachi in, Butula District, Kenya to holistically address issues affecting their livelihood. The founding members propose to achieve this through the following 4 selected development project initiatives:
1. Bridge to Secondary School
EMDI is striving to develop a better understanding of problems related to a bad quality of primary education and to identify the pertinent solutions to deal with them in class.
Project provides access to secondary school aged Kenyan youth who are talented but due to abject poverty cannot further their education. These are bright students who have completed complete the Elementary Education, and who are now seeking to continue their studies at the secondary school level. The project is also addressing the question of quality of education as provided at 4 specific schools with a view of improving it so that the underprivileged students stand a better chance of attending secondary education.
2. KickPoverty Project- Bumasi Women
Our mission is to get most of the Villagers out of poverty quickly, cost-effectively and sustainably. We achieve this with a
5 Step Process:
1. Identify business opportunities
2. Design Products
3. Establish a Supply Chain
4. Develop the Market
5. Measure and Move Along
3. Water Sanitation and Hygiene (WASH)
Compelled by our community's call and the global water and sanitation crisis, WASH empowers communities in Marachi East to gain safe water, adequate sanitation, and effective hygiene.
Our vision is a community where every person has access to safe water, and improved health.
4. Food Security
EMDI, s works with small-scale farmers to improve their productivity in order to generate income and thus provide food security.
Latest project news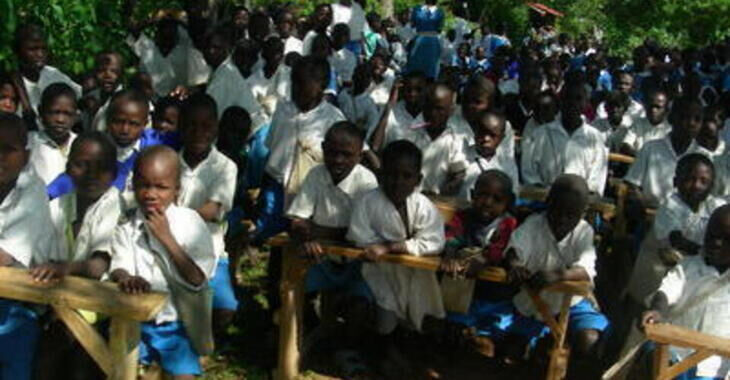 The cow Project.
The Bridge to Secondary School project has also received a boost of cows donated by a group of 6 retired Canadian teachers, to help the schools start a feeding program and other income generating activities, that will enable the schools acheive some degree of sustainability after a period of 5 years. One school has received 5 cows, two schools have received 2 cows, and one school has received, one cow. The target is for each school to have 5 cows.
Initially it is expected that the cows will calf and start producing Milk in the next one year and this milk will be used to make early mornig tea for the teachers who will be conducting extra tuition for the  National Examination Class (Grade 8s) and for the Kindegarten classes. It is hoped that eventually all students will be able to have mid-morning tea, in three years time.
continue reading