NICRAD
managed by W. Mtwalib
About us
The Network for Integrated Community-based Research and Development (NICRAD) is an NGO that supports communities to identify lasting solutions to common problems so that they can enjoy quality lives. NICRAD does this by:
(i) Helping the communities to mobilize resources for implementing their solutions,
(ii) Assiting the communieties to implement the solutions
(iii) Linking the communities with the rest of the government systems and exisiting networks
(iv) Creating coalitions for advocacy.

To ensure sustainability, we also work to develop and implement sustainable project models with multiple communities.
Latest project news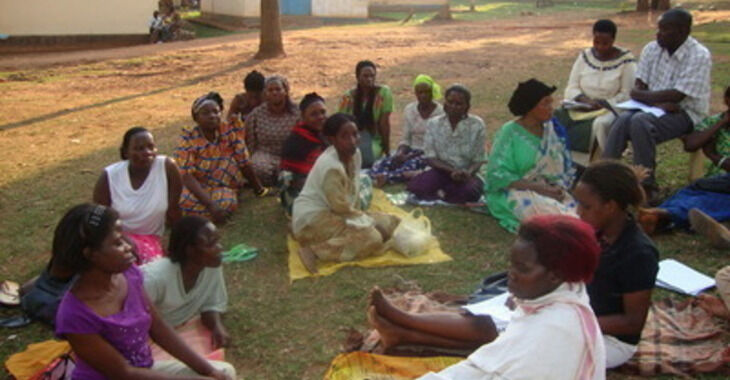 Loan disbursement by NICRAD to Prolife-Uganda memb
The objetive of the meeting was  to provide start-up loans to atleast five members of prolife-Uganda. This is the first time for this organization to pprovide micro-loans to its members. A grant of Uganda Shs 500,000 was advanced to Prolife Uganda for its members. To this effect NICRAD signed an agreement with Prolife Uganda and delivered the grant to the chairperson, Nalongo Annet Nakagwa during the meeting in the presence of the members of Prolife Uganda.
In addition, NICRAD also prepared an agreement to be used by Prolife Uganda to disburse collateral free start-up loans. Using this framework, five (5) Members received the loans of shillings 100,000 each i.e.
1.    Nababi Jesica
2.    Mujawayesu Claire
3.    Namagembe Nunciata
4.    Nankwanga Hasifa
5.    Nakamya Jane
The above members signed the agreement on 19th October, 2010 in acceptance of the terms and conditions some of which included;
·       Insurance premium of shillings 1000 each
·       Loan defaulting fine of shillings 1000
·       Group members are to ensure repayment of the loan of a defaulting member of their group
The Programme Director, Engineer Walude Mtwalib promised to mobilize more resources so that other members in the group can also reieve start-up loans. The next group that was nominated include:
Mande Sarah
Juliet Najjuma
Nabukeera Harriet
Prossy Nakayenga
The viability of this programme depends very much on the ability of the management team to raise sufficient funds to meet office running costs. The chairperson of Prolife Uganda noted that their organization needs an average of Ug.Shs 50,000 per month to run their office. It was noted that the savings from the members will not be sufficient to cover management costs. Hence Prolife Uganda needs to identify and implement a group income generating project that will enable it raise the necessary funds.
continue reading
Contact
Kakajjo Road, Bweyogerere, Wakiso
+256
Kampala
Uganda


W. Mtwalib
New message
Visit our website