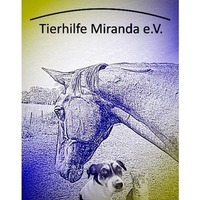 Tierhilfe Miranda e.V.
managed by S. Rittscher
About us
We are a small animal protection association and take care exclusively of old and immediate animals. On our little Gnadenhof currently live two old horses, which should go to the butcher. Three immediate and old dogs, a small herd of sheep and a bunch of half-wild cats. The cats are strays that our club took care of, because nobody else does. In order to prevent the further increase of homeless cats, we have the adult animals captured and castrated. The flood of babies and what was to convey to adolescent cats, we have mediated. What remained were 11 cats, which we now have to look after permanently. These cats consume enormous amounts of cat food and that exceeds the capacity of our club treasury. Add to this the high cost of our old horses suffering from a chronic respiratory disease and the care of our immediate dogs.
Contact
Oberkögt 16
21756
Osten
Germany

S. Rittscher
New message
Visit our website