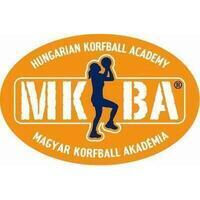 Hungarian Korfball Academy (MKBA)
managed by B. Nagy
About us
The Hungarian Korfball Academy (MKBA) was established in 2008 and entirely dedicated to promote and improve korfball in Hungary and in the Central-European Region.
Korfball is a Dutch ballgame, the world's only true mixed gender team sport, where as a team, boys and girls play together.

As a mixed team sport, korfball creates a unique social environment with the rules laid down so that both men and women have equal opportunities and allow active and enjoyable participation for everyone.
Korfball is not just a sport; it is a life attitude. Its clearness, fair play and strength in creating communities have been preserved till nowadays, because it roots on education and not on competing.

MKBA places a great emphasis on spreading korfball through the whole country and widen the acquaintanceship of this sport. That's why our important mission is to bring korfball to every primary school and let children learn this sport. Our intention is to have korfball tried by every child in our country. When we mention children, then we think about orphan kids also.

One of our projects, called Juvenalis Program focuses especially on them. By involving orphans houses they can learn korfball on P.E. lessons or on extra classes, on trainings. Through korfball children could learn how to cooperate and their sense of community could develop. We suppose that doing sports, mostly team sports help these orphan kids to adapt to the society by developing their good personal qualities. Thanks to korfball boys and girls can play together without rude physical contact.
As first step of our Juvenalis Program trainings have been held every week in the Kossuth Lajos Orphans House. The children were so enthusiastic, that we organised a 2 Sports' Days for them (in April and December).

Our latest plan – The Field project - is to build a sandy sports field in the garden of the orphans house, where children can do sports in an appropriate environment.