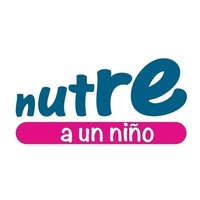 Nutre a un Nino
managed by Victoria B.
About us
In México, we have more than 1.5 million children under 6 years old suffering of malnourishment, this causes increase risks of health issues and may lead to early death.

Here at Nutre a un Nino, our goal is to make sure that we are helping change communities for the direct benefit of children by teaching and helping implement a healthy and nutritious life. We currently work with 250 children to help improve their diet, we are also working with over 228 families from rural communities in the Acambay municipality of the State of Mexico.

Purpose
Nurture children, families, and communities to break the intergenerational poverty cycle for a brighter future.
Vision
Raise the standard of living for children, by empowering their families and communities to become self-sufficient.
Mission
Replicate NUTRE's proven model of sustainable social, environmental, and economic development across rural Mexican communities.
Contact
Avenida Ahuehuetes No.100-203
05200
Avenida Ahuehuetes No.100-203, Colonia San José de los Cedros, Cuajimalpa,
Mexico

Victoria B.
New message
Visit our website