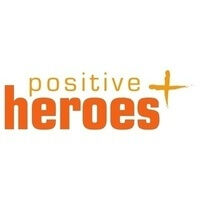 Positive Heroes (South Africa)
managed by G. Reid
About us
Positive Heroes (http://positiveheroes.org.za) offers a fresh approach to HIV by drawing on the power that positive role models, living with HIV, have to change people's minds and responses to an epidemic of silence and shame.

Positive Heroes raises the profile of South Africans who are living positively with HIV, from a wide variety of communities and walks of life both urban and rural, in order to encourage people to test early, manage their status and live full, rewarding lives.

We reach over one million people every six weeks and have a number of innovative campaigns aimed at engaging a population suffering from HIV message fatigue.

Currently 1,000 people die every day in South Africa from HIV-related illnesses. South Africans continue to think about HIV in a way that is devoid of any personal relevance, perceiving HIV as something 'horrific' and 'shameful' which affects 'other people'. This lack of acceptance and understanding fuels stigma and self-stigma, and often results in people living with HIV not being tested or presenting for treatment sufficiently early.
Contact
181 Longmarket Street
Cape Town
South Africa


G. Reid
New message
Visit our website