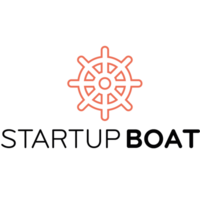 Schwarz Foundation
managed by P. Schwarz
About us
The Schwarz Foundation is a private foundation whose mission is to foster the exchange between various cultures.
Europe is experiencing ongoing transformation which calls for new ways of thinking. Startupboat was initiated in order to contribute to this process of re-evaluation and re-thinking. Along these lines, Startupboat believes that the awareness of an enduring historical tradition can play a vital role in understanding current problems as well as in designing the future.

Through its various projects and initiatives, Startupboat aims to bring together and offer guidance for people who are working for a new Europe.

Startupboat's objective on Samos is to create a best-case blueprint for innovation in the humanitarian field, enable effective crisis management and achieve positive results for the society as a whole, newcomers and locals alike.