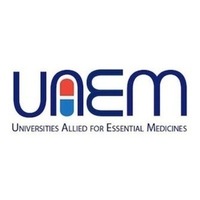 UAEM Europe e.V.
managed by Anna Peiris
About us
Universities Allied for Essential Medicines Europe (UAEM Europe) is the European branch of the global UAEM network. Launched in 2001 in the U.S., UAEM is a fast-growing academic and civil society movement run almost entirely by students and young researchers who advocate for equitable access to medicines, and to ensure that publicly-funded medical research meets the needs of people.
Since 2015, UAEM has focused on highlighting the inadequacies of the biomedical research and development system, seeking truly innovative solutions to the medicines crisis arising from the Big Pharma model. With 70+ university campuses worldwide, UAEM champions alternative mechanisms for the way medicines are made via a global network of student-driven chapters that aim to improve access to medicines and health technologies for populations in resource-limited settings by, for example, influencing university policies and practices.
Latest project news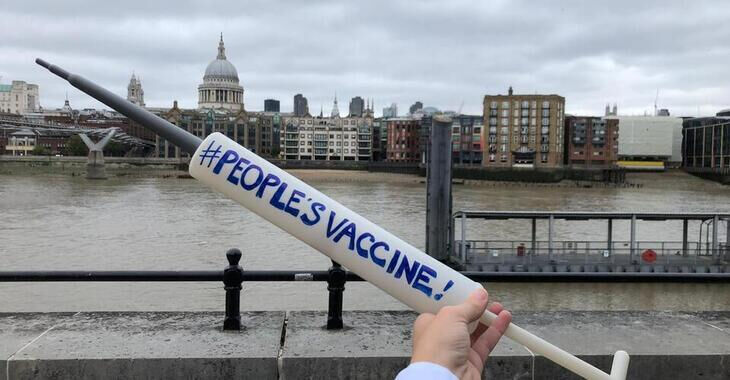 Reunions & Energising Youth in the Access Movement
Bringing UAEMers together in person after COVID
In May, UAEM Europe hosted its first European Conference in over three years! With more than 50 young people joining from five UAEM countries, the conference successfully brought together a new generation of enthusiastic advocates for an inspirational and fruitful exchange - from new members that had joined during the pandemic finally being able to meet in-person, to simultaneously reigniting relationships between our UAEM veterans. The weekend saw the execution of a dynamic agenda, providing in-depth technical education on access content, whilst upskilling our members on creative activism techniques for impactful advocacy - and not forgetting our insightful guest speakers to provide the latest updates from the field.

After over three years of online collaboration and advocacy, the conference served as a vital platform to re-energise youth within the access movement. Following this energetic and impactful weekend, UAEM Europe is excited to continue our fight stronger than ever before.

Global Health Engagement in Geneva
Following on from the European Conference, the summer months saw UAEM members travelling to Geneva to attend various global health events: 

In May,  UAEM members attended the 75th World Health Assembly, hosted by the World Health Organisation. During these weeks, these members provided policy insights from an access perspective towards a wide range of topics, including the Global Strategy for Tuberculosis and the 2021-2030 roadmap for NTDs.    Later on in June, members from UAEM participated in the World Trade Organisation's 12th Ministerial Conference, one of the most important events for the COVID-19 and the access movement. During the conference, the Member States discussed the TRIPS Waiver, proposed by India and South Africa in 2020, as a means to ensure equitable access to vaccines, diagnostics and treatments across the globe, and thereby to bring an end to this pandemic. UAEM members worked hard throughout the meetings to follow the negotiations closely and report back to the UAEM community, working with civil society organisations to push for the adoption of the TRIPS Waiver.   Gender and Health Learning Series
Throughout these past months UAEM, in coordination with Feministische Medizin e.V. (Feminist Medicine), continued to host enlightening webinars, as part of our online learning series focused on Gender and Health, with the most recent discussions addressing activism intersections between feminists and access advocates, as well as the challenges non-binary patients face within the health care system.

Getting ready/Preparing/Preparation for the new academic year
For the first time since 2019, UAEM Europe will be hosting its annual European Leadership Meeting in-person! This meeting in Berlin will bring together our youth leaders from across the region in advance of the academic semester, to plan for a highly impactful year ahead.

In case you missed it:  Check out the guest blog for MSF Access Campaign by Rebecca Hotchkin from UAEM UK on synergies of access to medicines and climate justice.

These past few months have been of significant importance to the access to medicines movement. It is with your support that UAEM Europe is able to continuously, and meaningfully, advocate for equitable access to life-saving medicines. We are immensely grateful to be able to count on your support! 
continue reading