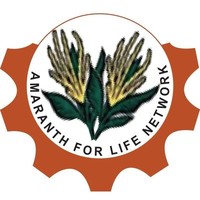 AMARANTH FOR LIFE NETWORK(AMANET)
managed by R. Ahimbisibwe
About us
Our Mission

AMARANTH FOR LIFE NETWORK (AMANET), is a humanitarian, nonprofit organization dedicated to saving lives and relieving suffering through Nutrition, Food security, Household Income generative activities, health care training and relief and development programs. AMANET was established in 2016 by volunteer professional team of social workers, Community workers, agricultural, medical professional, with the aim of giving out services to the hungry, malnourished, sick and poor.

Our mission is to improve the quality of life through Nutrition, Food security, Household Income Generative activities, health interventions and related activities that build local skills and capacity in marginalized groups and communities in Uganda.

By offering training and health care to local populations and medical assistance to people at grass roots, and with the flexibility to respond rapidly special interest groups like girl child, Women, elderly, people with Disability, People living with HIV, AMANET rehabilitates devastated health care systems, Nutrition and Hunger stricken communities and helps bring them back to self-reliance.

Major Objective:
To determine the contribution of amaranth grain consumption on dietary intake and nutritional status of malnourished children, the sick especially People living with HIV, the Women, elderly, and people at risk.