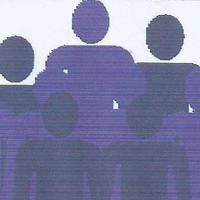 MAKINA COMMUNITY DEVELOPMENT PROJECT (MACODEP)
managed by A. Otieno
About us
Kibera is located Southwest of Nairobi City Centre and is approximately 2.5 square kilometers (600 acres)). It is sited approximately 5 km south east of the city Centre of Nairobi. It holds more than a quarter of Nairobi's population. The estimated population density is 300,000/km². There are a number of villages, including Kianda, Soweto, Gatwekera, Kisumu Ndogo, Lindi, Laini Saba, Siranga/Undugu, Makina and Mashimoni.
Kibera is heavily polluted by soot, dust, and other wastes. Open sewage routes, in addition to the common use of flying toilets, also contribute to contamination of the slum with human and animal faeces. The combination of poor nutrition and lack of sanitation accounts for many illnesses. Not only are death by disease and conflict common inside this slum, but it is estimated that 1/5 of the 2.2 million Kenyans living with HIV live in Kibera.

Makina Community Development Project (MACODEP) is a socio – economic agent of transformation at the grassroots levels. It focuses on strengthening the capacity of the disadvantaged members of the Kibera slums to respond their socio-economic needs.
MACODEP was initiated in 1999 with a membership of 16 members consisting of professionals and small scale entrepreneurs. It is registered with the Ministry of Social Services as a Community Based Organization. MACODEP provides both health and community based services. At its Makina clinic, MACODEP provides curative services as well as preventive services. MACODEP also provides home based care and support for people living with HIV/AIDS including HOME that caters for orphans and vulnerable children. In collaboration with other stakeholders, MACODEP also facilitates environmental sanitation and other development activities.